Renaultsport Mégane R26.R - fast fleet final report
As basic as basic gets but utterly focused, unbridled fun to drive. We'll certainly miss the R26.R...
As far as I'm aware, evo has been the only magazine to run a long-term Mégane R26.R. The reason, I suspect, is the same one that led another motoring journalist to ask, 'Really? What, every day?' when I told him that I had the roll-caged wonder as my main means of transport. People look at the spec list, see that there's no radio and less sound deadening than the glove box on a Phantom and consequently think it must be a nightmare to drive all the time, its trackday credentials convincing them it should be lumped in with Caterhams and ex-race cars. They imagine it would be like living in a house with no Axminster or soft furnishings.
Well, I'm here to tell you that, after 15,000 miles in ours, I think the R26.R is a perfectly respectable proposition as everyday transport. For a start it has a nice metal roof, perfectly good door seals and even air-con – three things that neither of my Caterham long-termers pampered me with. Admittedly, you do have to make some allowances: when you get in you have to ensure the belts are laid out in the bucket seat so that you don't sit down and then have to extract a buckle from your lower intestine; the optional Toyo 888s generate a lot of grip but also a lot of road noise, which can become tiresome (no pun intended) on long motorway trips; and if you're one of those sociable people that has lots of friends that you like to carry around with you or if you've managed to produce children and want to take them places then the red climbing frame where you'd normally find rear seats could be considered a pain. Oh, and my girlfriend informs me that six-point harnesses are not great when teamed with skirts and dresses. Or kilts presumably.
Other than that it's no trickier to live with than a standard R26 – same 12,000-mile service intervals, marginally better mpg and slightly comfier because it rides better thanks to softer spring rates. You might expect the lack of radio to be a pain but in fact I found that there was a certain amount of catharsis to be gained by driving home in silence. Whether concentrating intently on the road without distraction or just relaxing, Zen-like in my isolation, I enjoyed it. So much so that I've subsequently found myself switching the radio off in other cars. If it still worries you, though, then you can rest easy in the knowledge that most R26.Rs seem to have been fitted with aftermarket stereos anyway.
Partnership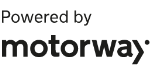 Need to sell your car?
Find your best offer from over 5,000+ dealers. It's that easy.
Because Renaultsport strip so much out of the car there was less to work loose and rattle. The cage didn't start creaking either, which is something I've known happen in other cars with similar metalwork. Meanwhile, I enjoyed the semi-slick Toyos for their phenomenal outright grip in the dry and even relished the challenge of slide management in the wet, where they retained a surprisingly high level of feel. After 7000 miles, however, I swapped them for a set of more regular treads. I have to confess that I was nervous lest the R should lose some of its appeal with a reduction in grip, but it was soon apparent that its brilliance is founded on much more than a set of sticky tyres. The Toyos would always be my first choice, but the Dunlop Sport Maxx TTs were undeniably quieter on motorways and easier to handle when the clouds were unbuttoned.
The sheer joy it gave on just about every drive was the best thing about this Mégane. The uncarpeted R26.R house might be a bit sparse but it would have the world's biggest plasma-screen, surround-sound entertainment system and two La-Z-Boys in pole position. We've banged on about it so much because it really is such a good drivers' car. I can't believe Renault has struggled to sell them all. I'm sure if you could only tempt a few GT3 RS owners into the dealerships for test drives then they would recognise the magic instantly and buy one with spare change to keep for those days when they didn't quite feel up to 400bhp slung over the rear wheels. I'm sure they'd even appreciate the special owner's presentation pack that comes with each R26.R and includes a one-lap pass for the Nordschleife and a special book on the development of the car. It's a nice touch.
Of course, the real tragedy of the slow sales is that Renaultsport will have an almost impossible time getting permission to do such a project again. As Peugeot no longer does Rallyes and BMW seems to have canned CSL M3s too, this is worrying. I feel very lucky to have lived with the R26.R for a wonderful eight months.
Running Costs
| | |
| --- | --- |
| Date acquired | January 2009 |
| Total mileage | 15,034 |
| Duration of test | 8 months |
| Average MPG | 28.4 |
| Servicing costs | £576 (four tyres), £170 (service) |
| Price new | £27,290 |
| Trade in value | £16,500 |
| Depreciation | £10,790 |