Renault Megane RS Trophy-R UK prices revealed
Specified to its upper limits, the Megane RS Trophy-R is a £72,140 hatchback
Renault's record-breaking Megane RS Trophy-R hatchback has perhaps a new accolade to add to the list, but this one is perhaps for a rather different reason. Renault Sport has officially revealed local pricing for its limited-edition flagship, with a starting price of £51,140 for the basic Trophy-R.
We say 'basic' because, like the previous Trophy-R, the car that actually broke the front-wheel drive lap record was fitted with a selection of very high-specification and very expensive components, ones that are now able to be specified on the car you can drive out of a Renault showroom. As such, if you wish to buy an equivalent version of the car that broke all the records, you'll need to part with a whopping £72,140 - disturbingly close to that of the new Porsche 718 Cayman GT4. 
> Read our review of the old Renault Megane RS Trophy
The £20k discrepancy is made up of two basic elements usually found on much more serious machinery, namely a set of carbonfibre wheels and carbon ceramic brakes of which we go into further detail below. If the ceramic brakes are just a little hard to justify, you can specify just the carbon wheels, but at £63,140 this is still a substantial amount for a front-wheel drive hot hatchback.
Limited to 500 units globally, only 32 cars will be coming to the UK, a surprisingly low figure considering the importance of the British market for hot Renaults like this. With the original Megane RS R26.R in such hot demand on the second-hand market, the strong pricing stance might not seem such a stretch, that is until you realise a 10k mile V12 Vantage or even a 997 GT3 could be considered direct rivals. 
The lap records
It's no longer enough just to secure a lap record for your chosen category at the Nurburgring Nordschleife – in 2019, you have to prove you can do it elsewhere, too.
Partnership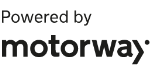 Need to sell your car?
Find your best offer from over 5,000+ dealers. It's that easy.
We saw it with Porsche's 919 Evo, and now we're seeing it with Renault's latest hot hatchback too. Just a few weeks after setting a new front-wheel drive lap record at the Nurburgring, Renault also took the Megane Trophy-R to Spa-Francorchamps, and knocked a full five seconds off the previous front-wheel drive record.
Test driver Laurent Hurgon, who set the 7min40.10sec time at the Nurburgring, was drafted in for Spa too, clearing the line in 2min48.338sec. That's a shade over five seconds quicker than the previous record of 2min53.72sec, set last year by Bertrand Baguette in the current FK8-generation Honda Civic Type-R.
Like the 'Ring record, a time close to three minutes looks unimpressive compared to the cars we're more used to seeing at Spa, but it still works out as an average speed of just over 93mph over 4.3 miles – for a car driving its front wheels and running on road-legal tyres.
As we've seen recently, the latest Trophy-R does require significant changes even to achieve that. It's around 130kg lighter than the regular Megane Trophy, ditching its rear seats and four-wheel steering, featuring revised suspension, numerous weight-saving and aerodynamic tweaks, and in the case of the record-setter, an option pack with carbonfibre wheels and carbon-ceramic front brakes.
It's a car that Hurgon himself described to evo as needing time to adapt to, with higher limits than the regular Trophy but also requiring higher skill to master, and at Spa, it apparently excelled in the high-speed turns of Raidillon, Pouhon and Blanchimont.
'Spa-Francorchamps is one the most exciting circuits in Europe for drivers. It is very fast and complex and the car is perfect for this configuration. The work done on the aerodynamic balance takes all its value,' he said after securing the record.
Renault Megane RS Trophy-R: full details
No detail has been overlooked on the new Renault Mégane RS Trophy-R, and nothing illustrates this better than the badges you'll find at each end of the car. At the front there is a smooth, simple iteration of Renault's diamond logo. Usually packed with active cruise control sensors, here it's shorn of such electronics to make it lighter and more aerodynamic than a standard Renault badge.
At the back, nestled in the other diamond, is a reversing camera. An oversight on a car where every gram has been considered? Perhaps not, because also residing at the rear, on some examples, is an incredibly intricate and expensive carbonfibre diffuser element. Renault figures you probably won't want to damage this on high kerbs and other obstacles, so the camera remains, adding a few extra grams to save you many more pounds.
evo was granted early access to the car at Renault Sport HQ in Les Ulis on the outskirts of Paris to see the car in detail, and quiz those behind it on what makes this Mégane worthy of the Trophy-R badge.
Engine, transmission and performance
The powertrain – 1.8-litre four-cylinder, six-speed manual transmission, limited-slip differential and all – is as per the standard Trophy. This is no bad thing, as the 296bhp, 295lb ft engine is one of the current Trophy's stronger suits, save for a slightly notchy action to the gearshift. Previous R-badged Renault Sport models have also gone without an upgraded powertrain, so the new Trophy-R is following standard practice here.
However, also in common with its predecessors, the new Trophy-R will be given a lift by a chassis taken well beyond that of the standard car. There will also be small changes to the throttle behaviour to let drivers meter out power as precisely as possible.
Performance figures haven't yet been confirmed, but with a homologated weight of 1306kg – 113kg lighter than the regular Trophy – expect improvements on that car's 5.7-second 0-62mph time and 162mph top speed.
Chassis
The most significant changes can be found towards the rear of the car. Out goes the Trophy's rear-wheel steering, designed to maximise low-speed agility and high-speed stability and suitable for drivers of all experience levels. In comes a lighter new beam axle, that, paired with new front suspension geometry (more on which in a moment), is said to enhance agility and response at all speeds, at the expense of some friendliness for less experienced drivers.
Some will see the beam axle as a regressive step from the multi-link set-up used underneath other Renault Sports, but Renault's explanation makes sense. It's custom-designed for the car for a start, rather than being taken from one of the base-model Méganes. It's also considerably lighter, saving 32kg at the rear.
At the front, Renault has largely kept the same architecture as the Trophy, though the knuckles have been redesigned to incorporate more camber. There's now 2 degrees at the front wheels. There are Öhlins adjustable dampers all round, and a special tool allows you to lower the springs by 16mm for track use. Renault claims the R is adept even on bumpy roads, though Laurent Hurgon, who set the car's Nürburgring hot hatch lap record with a time of 7:40.1, says the company doesn't yet test its cars on UK roads. They're aware of our 'unique' surfaces, though, and several previous RS models have been well judged on bumpy and cambered surfaces, so we'll have to wait and see.
The RS-marked Bridgestone Potenza S007 tyres are also specific to the car and aimed at more experienced drivers, trading progressive grip drop-off for more bite and high-temperature performance. So you'll need to warm the rear tyres up on track to avoid having a 'moment'.
Weight saving and aero
Weight-saving is obsessive. Here's a run-down: That new rear axle contributes the greatest saving, at a full 32kg. Ditching the rear bench is another 25.3kg saved – combined, that's like removing a washing machine from the boot of a Trophy.
The carbonfibre and glassfibre bonnet (with NACA cooling duct and heat-extracting vents, which feature their own water ducting to channel rain away from the engine bay) is a full 7.3kg lighter, while the new titanium Akrapovic exhaust is the next greatest saving, at 7kg lighter.
An optional lithium battery removes a further 4.1kg from the nose, while the absence of a rear wiper sheds 3kg from the very back of the car, thanks to removal not just of the wiper arm, but also the motor and associated wiring harness. Back at the front, a new bumper saves 1.8kg, and moving once again to the rear, a new boot carpet saves 1.3kg. On the sides, fixed rear passenger glass (not a problem with no rear passenger seats) saves 1kg in total.
Then we move to rolling stock. The Trophy-R's wheels are 1.9kg lighter per corner than the regular Trophy's, but choose the Carbon Ceramic Pack, with its carbonfibre wheels produced at a rate of two per day by Carbon Revolution in Australia, and you shed a further 2.1kg per wheel.
The pack also brings Brembo carbon-ceramic brakes, extra cooling ducts in the front bumper (replacing the 'RS Vision' fog and cornering light units, and saving 2kg), and that beautiful and effective carbonfibre rear diffuser that the reversing camera is designed to save. It has 30 per cent more surface area than the standard diffuser, is twice as efficient, and saves 2.3kg in weight. The tips of the Akrapovic system are slash-cut to the same profile.
Cooling, air ducting and aero all play big parts, too. In addition to the bonnet vents, much of the underside of the car is now covered, including a section behind the bumper and over the rear axle. Several parts, particularly those at the front, feature additional ducts to channel warm air away from the car – Renault claims 7 per cent greater air velocity through the radiators.
The Carbon Ceramic Pack's front vents, replacing the RS Vision lights, aren't just lighter, but one also feeds more air to the induction system. Small barge boards at the front axle steer cooling air to the brakes.
Interior
The interior strikes that traditional Renault Sport balance between parts chosen for tactility and effectiveness, and others plucked from base models to minimise weight.
So gorgeous (and fairly comfortable-feeling) 16kg Sabelt seats replace the standard 21kg chairs, you get an Alcantara-trimmed steering wheel, and in the back there's a bracing bar that also serves as a fixing point for an option to hold four wheels and tyres for trackday use – neatly accessible through the rear doors.
But you also get a pokey 7-inch infotainment display in place of the usual portrait screen. This means less weight, and equally important for some, the air con controls are now 'proper' knobs and switches. Those rear doors with their fixed side glass get a unique combination of the door cards from electric-window models (with no winders) and the door handles from crank-window models (with no buttons). Every detail helps, according to Renault Sport.
One more basic element the UK will miss out on is a simplified centre console. Right-hand-drive markets don't take the low-spec Méganes that will lend their cubby-less, button-minimised console to the left-hand-drive Trophy-Rs, so we'll get a standard, more elaborate console instead, more like the current Trophy's.