Zenos E10 S review - British sports car driven on track
A welcome addition to the British sports car scene the Zenos is fast, fun and engaging on track
What is it?
A track ready sports car from new British manufacturer Zenos. This is the E10 S, which is for now the most potent model Zenos builds. We've driven the E10 S before but this was our first opportunity to try a representative car on track.
Independent British sports car manufacturers have come and gone over the years, but with Ansar Ali, Mark Edwards and Chris Weston at the helm – who between them have many years of combined management and engineering experience at Caterham and Lotus – Zenos at least has the right men in charge.
Engine, transmission and 0-60mph time
The powertrain is supplied by Ford. It's a 2-litre EcoBoost turbo unit with 250bhp and a thumping 295lb ft of torque from 2500rpm. With a modest kerb weight of 725kg the E10 S will crack 60mph from standstill in a claimed 4.0 seconds and reach 145mph flat out. When we figured the car on Bruntingthorpe's less than ideal surface we managed 4.2 seconds to 60mph.
The standard gearbox is a five-speed manual, although for £1495 buyers can upgrade to the six-speed manual that was fitted to our test car. A limited slip differential is also available, although it wasn't fitted here.
Technical highlights
The E10 S is built around a lightweight central extruded aluminium beam and carbon fibre/thermoplastic honeycomb tub. The basic architecture is clearly a great deal less expensive than a pure carbon fibre tub, but it shares many of the lightweight and structural rigidity benefits.
The car is suspended by double wishbones all-round, with in-board pushrod suspension at the front featuring Bilstein dampers. One of the key benefits of mounting the struts in-board is that they're protected from collisions. In fact, ease of repair following an accident is one of the Zenos' core values, and to that end there are sacrificial sections to the bodywork that are designed to be cheap and easy to replace should they become damaged.   
Partnership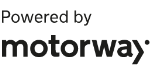 Need to sell your car?
Find your best offer from over 5,000+ dealers. It's that easy.
As standard the E10 S comes fitted with a small aero screen, but a full-size and detachable windscreen is available as an option.
What's it like to drive?
The E10 S feels at home on the circuit. The basic chassis balance is quite pointy, so it gets into corners very sharply and with an exciting agility to the rear axle. It isn't a natural drifter; it instead wants to be driven neatly and precisely. Roll, pitch and dive is tautly controlled, which adds to the sense of agility and immediacy.
The unassisted steering is super direct and precise, with a predictable and natural rate of response at the front axle. It actually loads up markedly in corners and can become quite heavy, but it also floods your fingertips with detailed messages as to the grip levels across the front axle.
Of course, the highest aim for any trackday car is that it's fun and exciting to drive. The Zenos is certainly those things – it draws you into carrying more speed through corners and braking later, into getting lines and apex points just right. As any good track ready sports car should be the E10 S is engaging and rewarding on circuit.
The main criticism of the car's dynamics relates to the brakes, or rather the brake pedal. Unservoed, the pedal travel is very short indeed and very firm, too, which gives you a narrow window of operation. With no ABS system, the result is that it's not uncommon to lock all four wheels, or to apply too little brake pressure as you try to avoid locking up. With time you learn to get the most out of the braking system, but is certainly isn't immediately intuitive.
The level of performance on offer from that turbocharged four-cylinder is beyond doubt and throttle response is good. Of more concern, though, is the very flat top end, which is just far less enjoyable than the vibrant upper reaches of a normally aspirated engine when it comes to circuit driving. The gearshift action is light and precise, but the throw is quite long and the gear lever is mounted unusually high in the cabin.
Rivals
Inevitably, the E10 S will have to prove itself against the go-to British trackday car, the evergreen Caterham. For the same £29,995 you could afford a factory-built 420, which is down on power compared to the Zenos (by around 40bhp), but is lighter by some 165kg. You can read our twin test of the two cars in the November issue of the magazine (214).
From the driver's seat the Zenos actually feels more akin to a Lotus Elise than a Caterham. The entry-level 1.6-litre Elise is close to £1000 more expensive than the E10 S, but it's down on power by more than 100bhp. The Lotus, however, is more useable on a daily basis thanks to its stereo, air conditioning and leak-free roof compared to the Zenos' 'get-me-home' hood.
Price
The E10 S costs £29,995, which is £5000 more expensive than the non-S model. For the performance the E10 S offers it returns very strong value for money compared to the established competition.