France: The Essential Guide for Car Enthusiasts book review
Planning a trip to France? Here's one book you should probably stash in your glovebox
A few years back myself and a friend took evo's long-term Focus ST TDCi estate and aimed for France, hoping to catch some racing at Angoulême before looping around the Mediterranean coast and up through the Alps to experience some of Europe's greatest driving roads.
Not everything played out quite as intended - due to poor planning we arrived in Angoulême a little early and managed to spectate for a few practice laps before having to move on to our next pre-booked destination. And when we arrived at the Alps, many of the area's better twists of tarmac were gripped in a snowstorm, closing them to the public.
The rest of the trip however was excellent, and much of that was down to one book - France: The Essential Guide for Car Enthusiasts. Packed full of events, race circuits and museums, it became daily reading and helped us plan visits to various attractions a day or two ahead on our patchy, last-minute schedule.
From popular attractions such as the enormous collection at Mulhouse to the quaint Peugeot museum in Sochaux and the Musee Automobile in the centre of Reims (a natural stop after checking out the old Reims-Gueux pit buildings), we happened across several locations we'd otherwise have driven straight past.
And given the latest edition of the Essential Guide - written by Julian Parish - lists as many as 200 car-themed things to do in total, it'll more than cater for the next few French road trips too.
> Find more evo book reviews here
This updated edition features around a dozen new entries, including the Classic Festival at Nogaro, and several pages - including the aforementioned circuit at Reims-Gueux - have been rewritten and updated. The book is full of new photography too, and in terms of information virtually no stone has been left unturned - if you're visiting a show for example, it lists roughly the time of year that show takes place (so remains relevant year after year), a location, a map grid reference, a website, phone number, and email - as well as a QR code, for those who still use such things to access information.
Each entry is illustrated with photographs and summarised with text, and together each page captures just enough atmosphere to have you adding endless activities to your trip planner. Subdivided into different areas of the country, it's also well-designed to help you choose where to visit depending on where your next holiday is.
Partnership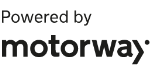 Need to sell your car?
Find your best offer from over 5,000+ dealers. It's that easy.
In all, this is a book we can highly recommend. If you're at all planning a trip to France over the next few years with family or friends, it's worth stashing this one in the glovebox.
How much? £14.99Where can I buy one? veloce.co.ukPublished by: Veloce Publishing LtdISBN: 978-1-787110-57-1