Mercedes-AMG CLA 35 Shooting Brake review
As capable as every other recent A35 model, but with an added dose of style and practicality
The latest Mercedes-AMG hot hatches hardly lack showroom appeal with their muscular power outputs and cyberpunk cabin design, but nothing adds another few notches of desirability to a car like a shooting brake variant.
With the latest Mercedes-AMG CLA35 Shooting Brake, the A-class-based performance range is nearly complete – there's just the hot GLA soft-roaders left to come. Packing the same drivetrain as the A35 but wrapped in a sleek wagon-style form, its appeal is clear – provided, of course, it delivers on the road.
Engine, transmission and 0-60 time
You know the drill by now with AMG's '35' models. Sitting a rung below the 45s and above the common-or-garden A-classes, the CLA35 Shooting Brake uses a 2-litre turbocharged in-line four making 302bhp at 5800rpm, and 295lb ft of torque from 3000 to 4000rpm.
> 2019 Mercedes-AMG A45 S review - a new high water mark?
That places it at the heart of the current hot hatchback market, or at least its estate equivalents – the outgoing Golf R Estate or Leon Cupra R ST return similar numbers. Both do so with all-wheel drive too, another feature that's standard to the CLA35, with gearchanges handled by a seven-speed dual-clutch transmission, which you can control via a pair of clicky and tactile aluminium paddles behind the steering wheel. It's good for 0-62mph in 4.9sec, and an electronically limited 155mph.
Technical highlights
While not as serious as the CLA45, there are still several details that separate the CLA35's technical make-up from that of conventional Mercedes-Benz CLAs. Suspension has been almost completely overhauled at both ends, with new bushes, bearings and lower wishbones at the front end, a new steering rack, solidly mounted subframes and extra body stiffening. CLAs also run a slightly wider track than their A-class hatchback and saloon equivalents.
What's it like to drive?
Unsurprisingly, much like the CLA35 Coupe. And the A35 Saloon, for that matter. And indeed the A35 hatchback. You weren't expecting anything else, were you? Beyond practical or aesthetic concerns, there's no great difference between any of the 35s, and only rigorous side-by-side testing would show up any dynamic quirks of the CLA's slightly wider track or the larger shooting brake rump.
Partnership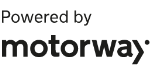 Need to sell your car?
Find your best offer from over 5,000+ dealers. It's that easy.
That being the case, the extra luggage space of the CLA35 Shooting Brake and the shrunken-CLS Shooting Brake styling certainly count in its favour, and while rearward visibility has taken a bit of a hit, there's no real disadvantage from behind the wheel. The cabin itself is still one of the most appealing in this class, albeit not the best built, with the odd trim rattle to disturb the peace.
The rampant performance and deft chassis tuning of the 45 models hasn't taken the shine off the CLA35 either. While it's not as vivid in a straight line and not as nuanced in the corners, the Shooting Brake's performance and handling is still among the best in this class.
Experience with the 2-litre engine suggests it frees up nicely with the miles – our long-term A35 is slightly happier at the top end than this CLA – but the keen throttle response and sharp gearchanges are present and correct, and once you've dialled up one of the sportier driving modes (which aside from anything else make the engine feel and sound even more eager), the steering takes on a weight appropriate to its direct gearing and gentle feedback.
The ride quality can feel a little stiff-legged over certain surfaces, though it's not excessive for a car of this performance and doesn't deteriorate to a great degree even in Sport+ mode. You get excellent body control into the bargain anyway, and with strong grip and all-wheel-drive traction there are few cars more reassuring to drive on wet or greasy roads – the CLA35 is one of those cars that feels like nothing will trouble it, yet retains enough driver interaction to make reaching the other end of a twisting road feel like a joint effort.
Price and rivals
In shooting brake form the CLA35 Shooting Brake comes in at £41,310 on the road, £1000 more than the CLA35 Coupe, around £2000 more than an A35 Saloon, and about £3000 more than the A35 hatch – all figures that include the 35 range's £715 first-year VED bill.
AMG will sell you Premium and Premium Plus versions with more striking visual details, keyless entry, upgraded sound systems, and in the Premium Plus's case adaptive damping, for a £2500 and £3500 bump respectively, putting the Premium Plus model at £47,310 before further options.
That does start looking steep when a SEAT Leon Cupra R ST with the 345bhp Abt tuning pack comes in at £37,975 and arguably offers more fun, but not only is the ageing SEAT up for replacement soon, but it's also arguably less desirable, particularly in the unremarkable cabin. Certain rivals in this fairly limited segment can top the CLA35 on individual merits, but the 35 really is a surprisingly strong package.