Gran Turismo Sport review - First impressions
Hands-on at last with GT Sport the latest game in the Gran Turismo series on the PS4
Gran Turismo is 20 years old this year, which seems like an appropriate time for one of the most important games in the series so far, GT Sport, to make its debut.
GT Sport is not like other Gran Turismo games. Well, in some ways, anyway - and if you've not previously been a fan of Gran Turismo, then GT Sport is similar enough in many ways that it's unlikely to change your mind.
> Best driving games on sale now
GT Sport introduction
Never before has Gran Turismo been focused so much on online racing, and so little on the amassment of weird and wonderful vehicles and completing hundreds of different single-player events.
The non-canonical title - GT Sport rather than Gran Turismo 7, as the next full title will be - is the first clue to this. The second is the relative lack of early-game content, with just a handful of arcade mode races, licence test events and similar practise-style tasks to teach you the basics of the game.
> Click here for our latest Subcription offers for Christmas
You can, of course, look through the in-game dealerships, but you won't be buying a used vehicle this time around, and the car list is heavily weighted towards race cars, rather than road vehicles. That initial frisson of excitement from having 10,000 credits with which to buy your first vehicle? Gone - the game gifts you a car simply for booting it up, and your opening balance is 50,000 credits.
Both money and other vehicles are much easier to come by than they were in the early days of previous GT games. Work at the licence tests, achieving gold in every one, and you'll already have a large amount of money and a handful high-end cars at your disposal by the end. After four or five hours of play and no more than about 200 in-game miles, we'd collected around 15 cars without spending a penny, and had more than 1 million credits to our name.
Partnership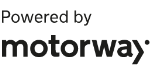 Need to sell your car?
Find your best offer from over 5,000+ dealers. It's that easy.
For some players at least, this will be a good thing, quickly glossing over the aspect that some considered a bit of a grind - buy cheap car, enter race, win a little money, tune it up, and repeat - with the quickest cars still well out of reach after days of play. But seasoned Gran Turismo players might feel a little short-changed at the removal of one of GT's unique selling points.
Gran Turismo Sport gameplay
Thankfully, the gameplay goes some way to making up for it. First, the graphics are beautiful, and everything runs at breakneck speed. Sound design is a big step forward from previous games, and while the road cars can still sound a little thin at times, the race cars finally have the anger and intensity you'd expect of them, with gear whine, whipcrack gearshifts and bellicose exhaust notes replicated to an impressive degree.
And the handling is the best yet in a GT game, striking the right balance between realism and accessibility. Novices should be able to navigate most tracks unscathed and there are plenty of driving aids to help out, but more experienced players, having turned off all the assists, will quickly identify the fiery temperaments of some vehicles and have to keep on top of tyre slip and weight transfer.
Cars behave much as you'd expect from their real-life counterparts, and the same applies whether you're driving merely briskly, or dancing over the limits of grip - or indeed, sailing way beyond those limits on some of GT Sport's rally courses, which can be a lot of fun. Play the game with a wheel and pedals setup, as we do - a Logitech G29 - and the fun and interaction ramps up further.
A wheel and pedals should give you the best hope when competing online, too. We're yet to delve into the online aspect that makes up the bulk of GT Sport - so expect more on that soon, including the official FIA-sanctioned events - but the game's creators promise a matching system to put you among drivers of similar experience, and measures to reduce the potential for dirty drivers to infiltrate online lobbies.
For the time being, we're excited to dip deeper into what GT Sport has to offer, but conclude this first look review with the caveat that those expecting a deep single-player experience probably won't get the greatest value from GT Sport.