Cadillac BLS
Smallest Caddy aims to please a European audience
It's tasteful. It's compact. It's dynamically competent. Hell, it even has genuine wood trim! Can the BLS really be a Cadillac? Well, since you happen to ask...
Mechanically, the new Caddy is essentially a Saab 9-3, which itself is derived from the Vauxhall Vectra. It's a commercially astute alliance, all three brands being GM-owned, but there's another good reason for Cadillac relying on the oily bits from a Saab: traditionally, despite believing to the contrary, Cadillac has been weak at producing cars that live up to European expectations. The American company gave itself a reality check at the beginning of the BLS's development, however, and realised that it was better off using proven components, especially as the aim is to come a-knocking on the doors of the BMW 3-series, Audi A4 and Mercedes C-class.
You might reasonably argue that if cars of that calibre are the target, then perhaps the 9-3 isn't such a great base to work from, but Cadillac is only after the prestige of its European rivals and isn't necessarily seeking to match their dynamic prowess. In fact, the BLS has deliberately been engineered to be slightly softer and more comfortable than the German crowd in an acknowledgment of the way most owners will drive most of the time; 'performance without the punishment' is the company's cutesy catchphrase.
To that end, Cadillac has devoted a lot of development hours to quietening down the basic Saab package, especially at the back of the car. The BLS uses softer suspension settings than the 9-3, and in terms of the parts you can actually see, only the roof and windows are shared with the Swede.
The BLS's styling is the work of an in-house team led by GM's vice president of design, Ed Welburn, and its sharp creases and confident details certainly succeed in making it stand out from the herd in the upper-exec market. There's a distinct American twang to its appearance, yet it's far from brash, looking different rather than odd and out of context.
Partnership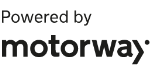 Need to sell your car?
Find your best offer from over 5,000+ dealers. It's that easy.
All the BLS's engines will be turbocharged, and the line-up comprises a 1.9-litre diesel with 148bhp, a 2-litre petrol four with 173bhp and 207bhp options, and a 2.8-litre V6 giving 251bhp. At the car's launch on the roads around Nice, the latter engine was the only one available with evo appeal, so unfortunately you won't get to read about the turbodiesel here.
The blown V6 isn't short on pace or refinement but, as in the Saab, neither is it a rabid mile- annihilator. You travel quickly in the BLS, not dramatically, which, to be fair to its genetics, is just what Caddy planned for the car. What you will notice about the BLS while you sit at a 100mph cruise is how quiet and refined it seems. Cadillac's under-the-skin tinkerings having paid dividends.
There's a six-speed automatic coupled to the engine of our test car (a six-speed manual is also available), and although it can dish up commendably silken full-throttle shifts, it can also occasionally dump gears on you like an inept learner. It's a Saab gearbox, so, as in the 9-3, the Cadillac offers manual shift operation via either the regular lever or steering-wheel-mounted paddles, though choosing when to shift doesn't eradicate the trait. Your desire to chuck the Caddy down an inviting road is further eroded by woolly steering, fluffy brakes, front-wheel-drive tug and wriggle during hard acceleration, and a degree of bodyroll endemic to any car that places its dynamic emphasis on ride quality. And unlike other, larger Cadillacs, there are no plans as yet to develop a sports chassis pack for the BLS.
It would be wrong to dismiss the BLS out of hand, though. It looks sharp, has a first-rate interior and a keen appetite for motorway miles. For people to whom such things matter, it does a good job and should further appeal through its competitive leasing deals. Viewed from a driving thrills perspective, however, it seems unlikely that BMW and Audi will be waving the white flags just yet.
Specifications
| | |
| --- | --- |
| Engine | V6, 2792cc, turbocharged |
| Max power | 251bhp @ 5500rpm |
| Max torque | 258lb ft @ 1800-4500rpm |
| 0-60 | 7.5sec (claimed) |
| Top speed | 152mph (claimed) |
| On sale | Now |