Lotus 2-Eleven
252bhp trackday Lotus is most extreme Elise derivative yet
It's been half of most of our lifetimes since Lotus was a force to be reckoned with in F1, yet there's something eternally credible and exciting about the company's products, especially when it puts its estimable cerebral resources into a car designed for recreational circuit use.
Almost two years have passed since we were tantalised by the prospect of the simply named 'Circuit Car', but now, after some typically thorough engineering, it has morphed into the 2-Eleven, a car ostensibly built for trackdays but with the potential to be used for competitive sprinting, hill-climbing and club-level circuit racing.
Now, you're hardly going to be startled by the news that the 2-Eleven is built around the omnipresent bonded aluminium tub first seen in the Elise. I know… How many more times are we going to hear that? In truth, while reliance on the tub has limited Lotus to building a succession of Elise-sized spin-offs, its essential rightness, both in terms of lightness and rigidity, is hard to dispute. With continual development the chassis has been made more than capable of absorbing the regular performance hikes, to the point where we're now about to drive a car with more than twice the power of the original K-series-engined Elise.
That increase comes courtesy of a Lotus Sport-tweaked supercharged Toyota four-cylinder, lightly breathed upon to kick-out 252bhp. Coupled to that is the familiar six-speed manual transmission, which is aided and abetted by a variable traction- and launch-control system, more of which later. Performance is predictably startling, with a claimed 0-60mph time of just 3.8sec, 0-100mph in 8.9sec and a top speed of up to 150mph, subject to which aero package is fitted.
The Circuit Car was originally conceived and constructed in a 'Saturday Club', in which a team of Lotus employees, including respected product development minds Tony Shute and Nick Adams, pooled their ideas in after-hours brain-storming sessions. After 11 weeks of spare-time spannering, the Circuit Car was a living, breathing, driveable reality, using an adapted supercharged Exige with an improvised lightweight body.
Partnership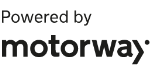 Need to sell your car?
Find your best offer from over 5,000+ dealers. It's that easy.
When shown at Shelsley Walsh the car caused a stir amongst the motoring press and uphill racing enthusiasts alike. And so began a slow, methodical 20-month period of evolution, during which the team refined ideas and incorporated the lessons learned from the memorable but flawed 340R of 1999.
For example, where the 340R had a one-piece body that was hugely expensive to manufacture and repair and also had to be removed for even the most basic maintenance, the 2-Eleven is clothed in no less than 13 separate panels, all of which can be removed quickly and easily. These panels are also the debut of 'core-mat' technology, in which a permeable mat is sandwiched between sheets of glassfibre and bonded with resin, which flows through the mat's pores. Combining the strength and weight advantages of carbonfibre with the ease of manufacturing and cost-effectiveness of conventional glassfibre, the panels weigh in at a paltry 38kg.
So the 2-Eleven has been created by men with beards rather than black roll-neck jumpers and 'technical' spectacles. And, yes, it shows in the car's basic detailing and at times awkward proportions. The nose is clearly an Exige, but with no windscreen or doors to distract you from the functional FIA-approved roll cage and jutting rear wing, it's hard not to conclude that the 2-Eleven is the Ugly Betty of the otherwise slinky Lotus line-up.
And yet there's something about it that gets your stomach juices fizzing. Perhaps it's that, with 252bhp and a kerb weight of 670kg, the 2-Eleven has a power-to-weight ratio to rival an early '60s F1 car. It could also be that you just know the chassis will be polished to a high sheen, all the better to reflect your driving skills and flatter your flaws.
Perversely, the acid test for a trackday car such as the 2-Eleven is the road rather than the racetrack, for it has to offer a lot more than a tax disc and number plates to prove its road-going credentials. Put simply, if you're more inclined to tow it than drive it, there are plenty of other machines to command £40K's worth of your attention.
The 2-Eleven's lack of weather protection is obvious, yet easily remedied with a coat and crash helmet. Yes, you could wear just sunglasses, but I wouldn't recommend it, for the level of exposure to bugs and flying road grit is considerable and occasionally painful. This instantly distances the 2-Eleven from all but the most extreme Caterham, but positions it head-to-head with the Ariel Atom 300, which offers almost identical alfresco thrills thanks to another supercharged Japanese powerplant.
Unlike the Atom, which is a riot of aesthetically pleasing, almost architectural features, the 2-Eleven offers little to distract you from the job in hand, namely immersing yourself in the elemental thrills of driving. Thanks to a decent seat, the driving position is better than that of the Atom, and the gearstick is less rear-set, making for a far more comfortable driving environment.
Sitting low in the car, with just your helmeted head bobbling around in the slipstream, you feel safe rather than exposed, and although the roll cage is extensive it rarely intrudes into your peripheral vision, while the trio of cool-looking mirrors afford a generous field of rearward vision.
Against expectations and despite appearances, the 2-Eleven is a remarkably composed and compliant car to drive on the road. Supple and settled even on Norfolk's bumpier lanes, you feel connected to the action but not compromised, able to maintain a serious pace safe in the knowledge that you have ABS and a sophisticated traction control system should you encounter the unexpected.
In many respects the 2-Eleven's road demeanour is akin to that of an R400 Caterham: seriously rapid when stoked, yet thoroughly engaging at all speeds, with an added sense of composure for good measure. It doesn't offer the Seven's grab-it-by-the-scruff rawness or the Atom 300's frenzied, explosive pace, but it gives you a sufficiently strong flavour of each, served up in typically resolved Lotus style.
Having enjoyed the 2-Eleven's unexpected pliancy and rewarding exploitability on the road, it's time to sample the 'Track Pack' car, which swaps the driver's ProBax seat for an FIA Recaro with a six-point harness, and adds a GT3-style carbon rear wing and a bigger front splitter. There are no front lights, but rear indicators, brake lights and a rain light are fitted, while the exhaust system has been de-catted and the ECU reprogrammed to ignore the lack of lights and catalyst.
As Hethel is the 2-Eleven's home circuit it's no surprise that it feels, er, at home here. What is somewhat unexpected is the furious way in which it performs when you pop the cork. There's a determined aggression to the way it systematically goes to work. The sustained, insistent urge of the supercharged motor is truly impressive, as is the way the car puts that power down. Not a scrap of forward motion is wasted, even when the 2-Eleven shifts smoothly into oversteer. This is a car in which you can showboat and still be blindingly quick.
The brakes (fitted with Pagid RS14 pads) are smoothly progressive but emphatic in their stopping power, while the increased downforce gives you the kind of high-speed cornering ability a Caterham or Atom driver can only dream of. It even sounds good, much of that buzzsaw whine being swapped for a crisp twin-cam bark. How much fun is it? Well, suffice to say I lapped until the fuel light came on…
Finally, then, on to the launch-control system. Designed to deliver the perfect standing start, it can be tuned by a rotary knob mounted in the driver's 'door' panel. (The same knob also tailors the level of stability intervention – or freedom – with the precision of a dimmer switch.) You do all the set-up with the engine off, dialling-in the required revs with the knob. Adams recommends Gas Mark 7(000) for dry conditions, with a more modest 4000rpm in the wet. Then, with the engine running, you simply floor the throttle and listen – slightly scared – as the revs roar then settle at your chosen limit with a staccato barrp-barrp-barrp-barrp before you dump the clutch and make a very impressive getaway.
In all, then, the 2-Eleven is a fine, fine trackday car and a genuinely capable weekend steer on the road. It might lack the designer flair and caustic performance of the equivalent Atom, but for many people that may not be such a bad thing.
Specifications
| | |
| --- | --- |
| Engine | In-line 4-cyl, 1796cc, s'charged |
| Max power | 252bhp @ 8000rpm |
| Max torque | 179lb ft @ 7000rpm |
| 0-60 | 3.8sec (claimed) |
| Top speed | 150mph (claimed) |
| On sale | Now |