Alfa Romeo 159 1750 TBi
Alfa Romeo's sporty 159 four-door is improved by new turbo engine
I've clearly been driving too many German cars recently. This I realised when I clambered into the latest addition to Alfa Romeo's 159 range the other evening. Sat in the driver's seat in the dark, I located the slot for the funky electronic 'key' easily enough, but then I was stumped. This wouldn't have happened in, say, a VW, because most German cars seem to have the important switches and knobs in the same places. But in the Alfa I couldn't find anything – not the switch for the lights, not the starter button, not even the interior light. I had visions of being marooned in a pitch-black car park for the night…Being so different is probably a good thing. If nothing else it proves that the 159 is more than just another 3-series clone with a fancy grille, and it puts it a step closer to being the baby Quattroporte that I really want it to be.
This particular 159 is the 1750 TBi. It has a brand-new turbocharged 1742cc four-cylinder petrol engine that pumps a healthy 197bhp and 236lb ft to the front wheels, making this the fastest 159 you can buy after the 3.2 JTS V6. And sure enough it feels rapid from behind the wheel, with Alfa quoting 7.7sec to 62mph and a 147mph top speed.
The ride is streets ahead of other 159s I've experienced, and the new engine helps here too, as it has been designed to be as light as possible – this 1750 TBi unit weighs 110kg less than the V6 and over 140kg less than the popular 2.4 JTDm diesel. With the mass over the front wheels reduced and better damping, this car doesn't suffer from the terminal understeer found in other 159 incarnations.
But then things starts to go a bit wobbly. Sadly, there doesn't seem to be any of the old Alfa sparkle on offer anywhere. OK, it's a good- looking car, especially when viewed head-on, but where, for example, is the addictive crackle from the twin-tailpipe exhaust? The only noise I'll remember this Alfa for will be the excessive tyre roar, not the waspish engine snarl I was hoping for. The interior is starting to feel a bit dated too. In the end, any thoughts of this being a bite-sized QP evaporate away.
Partnership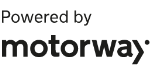 Need to sell your car?
Find your best offer from over 5,000+ dealers. It's that easy.
I want to love this Alfa but can't. It might be the best-driving 159 in the range but, for the moment, only Alfisti need apply.
Specifications
| | |
| --- | --- |
| Engine | In-line 4-cyl, 1742cc, turbo |
| Max power | 197bhp @ 5000rpm |
| Max torque | 236lb ft @ 1400rpm |
| Top speed | 147mph (claimed) |
| 0-62mph | 7.7sec (claimed) |
| Price | £21,800 |
| On sale | Now |