How to off-road in a Rolls-Royce Phantom
Ever wanted to see a Rolls-Royce Phantom being drifted around the grounds of a stately home before? Well now you can...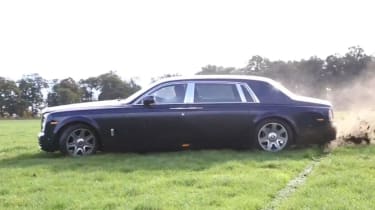 It's not the first car that springs to mind when you think of rallying, but this clip uploaded to Youtube by user Tax The Rich, shows the 2.5-tonne Rolls-Royce Phantom being chucked around like a Mk1 Ford Escort in the Kielder Forrest.
Watch the video here: