Electric Rolls-Royce Phantom review
We try the electric version of the Phantom, the new Rolls-Royce 102EX
The 102EX is a Rolls-Royce Phantom with a 96-cell lithium-ion battery pack under the bonnet, two 194bhp electric motors just ahead of the back wheels and a mission to show Rolls-Royce customers what the future could be like. It's a development test bed one year in the making, it was revealed at the 2011 Geneva motor show and we've driven it. 
Technical highlights 
US company UQM makes the motors and their control system, Dundee-based Axeon makes the battery pack (the biggest yet seen in a road car), the gearbox is by Xtrac and Lotus put it all together to detailed specifications devised by Rolls-Royce. Weight rises by 200kg over the already corpulent V12-engined Phantom, but each motor produces 295lb ft of torque to help shift the mass. 
Three charging units sit on top of the battery pack, one for each phase of an industrial three-phase electricity supply. Using that, 102EX (Rolls-Royce's other name for the Phantom Experimental Electric) can be fully recharged in eight hours. Otherwise it's a normal single-phase domestic supply and a 24-hour wait from flat to full. It's ultra-convenient, though, if you use the built-in charging plate underneath. You position 102EX above another plate set in the floor and connected to the mains (LEDs guide you in) and electrons then leap the five-inch gap with a surprising 92 per cent efficiency. Electricity costs are about 7p per mile. 
What's it like to drive? 
Very swift, very silent. Rolls-Royce claims 'under eight seconds' to 60mph, but 102EX squirts away from a junction with even more vigour than a regular Phantom. It won't exceed 100mph, mainly to preserve the range, but even so it seems 125 miles is as far as you can expect to travel in one hit. And that's with the air-con and heating off. Cabin heat is provided by a kettle-like immersion heater because the powertrain, cooled by the standard Phantom radiator which is overspecified for the task, doesn't generate enough heat on its own. Regenerative braking is set at a level slightly higher than a normal Phantom's engine braking, but if you press the Low button (which normally locks out the higher gears) the effect is increased. It's a good traffic mode.
Partnership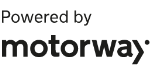 Need to sell your car?
Find your best offer from over 5,000+ dealers. It's that easy.
The usual power reserve meter becomes in 102EX a power usage (and replenishment) meter. It moves in tiny, precise jerks showing exactly what is happening; the engineers think the motion should be smoothed to give a Rolls-Royce elegance, but it's more useful and interesting as it is. Any Rolls-Royce is quiet but this is something else. There's nothing beyond a distant swish of air and road, and a light whine if you're sitting in the back. It's quite surreal, as is the ease with which you can hustle this giant car. The suspension is unchanged from standard, so the extra weight has the effect of stiffening the air suspension making the ride occasionally restless by R-R standards. It also sharpens the steering, making this Phantom easier to place. One other oddity is that there is neither a forward creep nor anything to stop you running back when you release the brake. This will be fixed before Rolls-Royce owners and other interested parties try 102EX. 
How does it compare? 
With what? There's nothing else like 102EX at the moment. A regular Phantom comes closest, which obviously costs much more to run but can perform the inter-city role impossible for the electric version. 
Anything else I need to know? 
It's just an experiment, and there's no notion of possible pricing, but 102EX could spawn a production car. It also gets customers ready for future Rolls-Royces with hybrid or even fuel-cell power. Rolls-Royce did float the idea of a refined diesel to its customers, incidentally. The answer was a resounding 'No!'