Rolls-Royce Phantom
The Rolls-Royce Phantom is still an icon of luxurious motoring excess. Just don't forget to oil the teak decking…
Is Rolls-Royce a sacred institution? Possibly not: even the temple of the radiator grille has altered its form to suit today's multi-auto-cultural, faithless world. Look at it, perched on the prow of the new Phantom Drophead Coupé, raked back from the once-obligatory verticality and, get this, actually a little bit convex.
This is one radical Rolls. For an extra £6463 over the £305,000 on-the-road price, you can have the bonnet, screen surround and quarterlight frames in brushed stainless steel, hinting at various ancient Rolls-Royces and not redolent of a DeLorean at all. Follow the waistline brightwork around the rear of the cabin and you'll find, behind the rear seat and provided you've paid the required £5699, 30 planks of oiled-teak decking which must be re-oiled at every service.
Under the Drophead Coupé's aluminium skin is a shortened version of the Phantom saloon's aluminium structure. The sill extrusions are thicker, which with the help of a 250mm reduction in wheelbase makes for a construction whose torsional stiffness is just 10 per cent less than the closed car's. The overall weight rises by 70kg, but in a car weighing 2620kg it's hardly significant.
This is an epically vast convertible, in which huge 21in wheels (an aesthetically vital £2174 option, or £4465 if chromed) look exactly in proportion. The 100EX concept car of 2004, whose look the Drophead Coupé largely follows, was even more vast because its bonnet covered an experimental V16 engine. This has not made it to production, so the open Phantom has to make do with the BMW-based, 6749cc, 453bhp V12.
That should be sufficient. After all, Rolls-Royce used to play its cars' power right down, describing it merely as 'adequate' in far-off, more formal days. Outputs were means to ends, not ends in themselves. So with this mindset I climb up into the imperiously lofty Phantom, note the lack of any manual method of selecting gears (never mind disabling the ESP system) and set off once I've realised the engine is, in fact, running. Roof down, the idle is practically inaudible and there's no rev-counter.
Partnership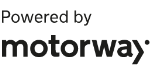 Need to sell your car?
Find your best offer from over 5,000+ dealers. It's that easy.
Off we glide, noting the road-flattening authority of the ride and the total absence of structural wobble, sensing surprising precision through the thin-rimmed steering wheel but feeling nothing you would normally describe as feedback. And the third bit of noting is of the visually disjointed cabin: the individual pieces are as beautifully made as you would expect, but the fit and alignment of the facia wood is a world away from that of a Lexus. Is it character, that hand-made look? If I'd just spent nearly a third of a million pounds I would have nagging doubts.
The hood is magnificent, with near-perfect sealing against wind noise, but it makes the rear seat (with its comfy wraparound backrest) a claustrophobic place to sit. Legroom is oddly lacking in a car so vast, too. What you probably want to know, though, is whether the open Phantom has any form of performance.
The spec sheet says 5.9 seconds to 62mph, and a top speed, limited by the tyres' physics, of 149mph.
Yet the Phantom feels curiously unwilling to launch itself forward when asked, the 'reserve power meter' that takes the place of a rev-counter taking its time to edge down towards zero. So we tried a stopwatch- and- speedo acceleration test, a run in each direction to 60mph. It averaged 7.4 seconds, which even allowing for our method's imprecision is a big disparity.
This is an imposing and opulent car, and a number of ultra-high-net-worth individuals have already pledged their petty cash in purchase. But I can't help thinking I'd rather have a Bentley Azure, dinosaur as it may be. Were I that rich, I'd like to smoke the tyres once in a while.
Specifications
| | |
| --- | --- |
| Engine | V12, 6749cc, 48v, direct injection |
| Max power | 453bhp @ 5350rpm |
| Max torque | 531lb ft @ 3500rpm |
| 0-60 | 5.9sec (claimed) |
| Top speed | 149mph (limited) |
| On sale | Now |