Google previews the future of Android Auto
New user interface and design for Google's in-car infotainment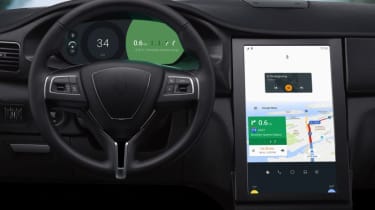 Google has unveiled its plans for its proprietary in-car infotainment system; Android Auto. Designed as a rival to Apple's CarPlay, a number of manufacturers have already adopted the technology and built it into nav systems.
Speaking at its I/O developer conference, Google announced a number of updates that will drastically change the way the Android Auto works.
Firstly, the system will be capable of running on Tesla-style horizontal 4K high-resolution screens. Shown via a modified Maserati Ghibli, the new look system appears to draw heavily on Android's own smartphone user interface.
>Visit evo's new technology section for more in-car tech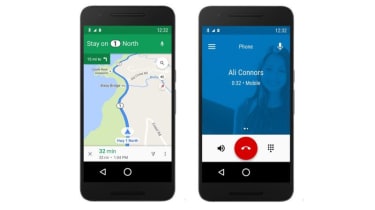 The Ghibli used a Qualcomm-powered tech to run 'Android Auto N', presumably the name for the new version of the system.
Similar to Audi's Virtual Cockpit system seen in the TT and R8, the Ghibli had an LCD instrument cluster which combined a digital speedo with other information from your smartphone. Currently, Apple CarPlay doesn't have that functionality.
As of now, Google has also announced a set of updates for current Android Auto users. Firstly, Android Auto now doesn't require a car capable of supporting it, instead the system will run exclusively on the smartphone, complete with its pared back interface.
Google also confirmed wireless connectivity support for the system, due to come later this year. Cars with Wi-Fi hotspot functionality will be able to use Android Auto without the need for cables.