Tesla confirms electric minibus and new Model Y SUV
Elon Musk announces new name via Twitter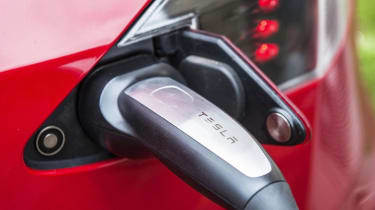 Tesla's Elon Musk has confirmed plans for both a new electric Minibus and a compact Model Y SUV. The brand already confirmed the SUV's existence during an announcement last month, but now Musk has given it a name.
The SUV completes Tesla's 'S3XY' naming strategy, with the Model S, Model 3, Model X and now, finally the Model Y. Confirmed via a single Tweet, Musk explained that the brand should be 'inconsistent in our naming conventions after Model Y'. 
>Read our Tesla Model S review
The cost and size implications of the Model Y mean the 'falcon doors' found on the Model X likely won't make their way over. What will undoubtedly remain is Tesla's large centrally mounted touch screen and range of all-wheel and two-wheel drive powertrains.
The electric Minibus appears to be a seperate project, mentioned by Musk at the Tesla 'Master Plan' conference. The car is planned to be produced on a Model X chassis and will be a "high passenger density urban transport". Exact details remain unclear, but the Minibus could potentially become an eight seater, or even a electric replacement for public transport.
If you'd like to read more about Tesla's flagship performance saloon, the Model S, then you can read our full in-depth review here.
Alternatively, our Model 3 preview lists everything you need to know about the electric car manufacturer's new affordable saloon.