Tesla launches Autopilot function, won't build 'boring autonomous pods'
CEO Elon Musk presents his vision of an autonomous driving future, but still sees a future for real driving too
Tesla Motors today launched software version 7.0 for its Model S and new Model X electric vehicles. In the spirit of continuous improvement, the update is sure to enact tiny changes to the way owners' cars work.
The biggest difference though is the activation of the company's Autopilot function – the first stage towards autonomous driving.
Detailed by Tesla founder and CEO Elon Musk in a press conference, Autopilot uses hardware present in most Teslas built since around September 2014 to allow the car to drive itself under certain situations.
It isn't however a fully-autonomous driving system right now. It can't navigate you from a starting point to a destination, and regardless there are too many regulatory barriers in place for that. Musk is quick to point out that at this early stage, Autopilot should be considered a 'public beta', with plenty of development still required before the system is refined.
The 'public' aspect is significant. Already, as many as 60,000 Tesla vehicles have anonymously gathered positioning data from all around the world, helping the collective Tesla consciousness build up highly accurate 'high-precision' mapping data by which the cars can drive.
This data is used in conjunction with ultrasonic sensors, a forward-facing camera and forward radar to build up a clear picture of the road ahead, traffic conditions, surfaces and movement in all weathers and all levels of visibility.
Fleet learning
While this on its own would be enough for a car to negotiate its way down a road, Tesla goes a step further with what Musk calls 'fleet learning technology'. Just as mapping data has already been gathered, owners and their semi-autonomous Teslas will continue to collect information with every mile they drive.
This information is then fed back into a central system and absorbed by every other car. Effectively, a Tesla parked in a garage benefits from the data as much as one travelling down a motorway.
Partnership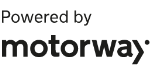 Need to sell your car?
Find your best offer from over 5,000+ dealers. It's that easy.
The system learns how drivers drive, building up an averaged picture of where cars travel in individual lanes, how they negotiate corners at safe speeds, and where any obstacles might be regularly encountered. Musk uses the example of a section of highway where lane markings inexplicably jump a foot off-kilter. If visual data alone were used, the car would adjust its line to take account of the new markings, yet continuous data from other drivers ensures an autonomously-driven car would smooth out the transition.
How much data is gathered? At the moment, over a million miles per day, as tens of thousands of Tesla owners go about their daily business.
It's not infallible, as you'd expect from a system that requires continuous information to learn. Eventually, Musk says, it will drive better than a person, able to process far greater quantities of information, look in several directions at a time, and see things drivers can't possibly see.
But for now, he cautions, drivers using Autopilot should be careful. Tesla doesn't yet condone drivers taking their hands off the wheel, and when asked whether the car can avoid pedestrians, Musk said 'it shouldn't hit pedestrians… hopefully'.
All Tesla models built over the past year have the required hardware for Autopilot and UK customers should begin to receive the updates next week, though customers wishing to use the system will have to pay a one-off $2500 payment for the convenience features. Safety features like auto braking will remain free to all suitably-equipped vehicles.
'Boring autonomous pods'
If you've got this far into the article, we commend you. Why, other than out of concern for the loss of everything we hold dear about driving, should an evo reader care about autonomous cars?
Because, says Musk, a future filled with self-driving autonomous pods 'actually sounds really boring'. Instead, Tesla's chief sees a future more like the vehicles in the movie iRobot, where high performance and skilled driving can still be enjoyed, yet an autonomous mode can be activated when no longer in the mood to drive.
And realistically, there'd be no place in an autonomous world for an all-wheel drive electric car with a 2.8-second 0-60mph time, like that of the Tesla Model S P90D. The thrill of driving may change over time, but that 'driving' aspect should remain largely up to us.