New Tesla Roadster could accelerate from 0 to 60mph in 2 seconds
Tesla boss Elon Musk suggests how fast a new electric sports car could go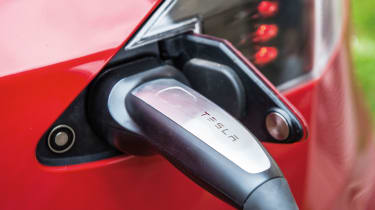 Elon Musk has hinted that a future Tesla Roadster could accelerate from 0 to 60mph in 2 seconds. Musk, the founder of the electric car company, suggested that the incredibly fast acceleration figure could be a goal a new version of its original sports car might aim to hit, when he responded to a question on twitter.
The new, possible acceleration target comes after Musk revealed, also on Twitter, that the new Roadster will be the fastest car in the Tesla line-up, saying: 'Model S will always be the fastest Tesla until next gen Roadster, which is a few years away.'
The marque's current fastest car, the Model S P100D, when in its most accelerative mode called Ludicrous Plus, can launch from 0 to 60mph in 2.5sec. Shaving tenths of a second off such an already low figure will be exceptionally difficult. However, the Model S is a huge and heavy saloon and not a nimble, lithe and aerodynamic sports car.
> Read our review of the Tesla Model S
Tesla's first model, the Roadster, was a small sports car that was related to the Lotus Elise. A new version, with the same attitude to reducing weight, but with Tesla's current battery and powertrain technology would be the ideal way to start trying to improve on the P100D's 2.5sec time.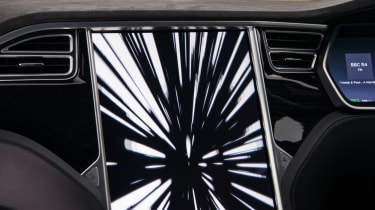 Musk stipulated in his tweet that the car would need to be able to hit the acceleration target straight off the production line and on street legal tyres. Musk's mention of tyres could be a jibe at the Dodge Challenger Demon's 2.8sec 0-60mph time. The V8 muscle car uses special drag radials to achieve its acceleration time, however the tyres are road legal in America
> Find out more about the Tesla Model X
One thing that you could put your money on is that the next generation Tesla will have all-wheel drive. Tesla's, and the wider car industry's obsession with hunting after the absolute lowest possible acceleration time has seen an influx of four-wheel drive performance cars. Even Mercedes-AMG's E63 and the BMW M5, traditionally very rear-wheel drive cars, have become four-wheel drive in their latest iteration.