Vauxhall Adam Rocks Air review and pictures
The Adam is transformed by a brilliant new three-pot engine. Shame about the name...
What is it?
Adam Rocks Air is a car name to scratch your head to. Indeed, the car to which it belongs – the latest version of the smallest Vauxhall on sale in the UK – almost invites you to misunderstand it. But then, in attempting to create a crossover mash-up to take on its most obvious car-of-many-coats rival, the Mini, its makers would argue that the points of reference for this extra-chubby city hatch exist in the future, not the past.
Actually, putting rufty-tufty bumpers, jumbo wheels and plastic wheelarch extensions on a small hatch and raising its ride height by a few inches so it can prowl the urban jungle with attitude is nothing new. Think Rover's 25 Streetwise from 2004 and the numerous niche-nuzzling imitators that followed. In truth, the ARA is just another one of those aimed at financially flush young urbanites keen to be seen in the next 'new thing', which, according to Vauxhall's marketing vision, the Adam Rocks Air is: the world's first A-segment Crossover Utility Vehicle or 'CUV'.
Technical highlights?
Presumably, what swings crossover exclusivity in the Adam's favour is its full-length fabric electric sunroof (hence Air). But however hard the Adam Rocks Air tries to be funkily multi-functional, much more interesting is something far more fundamental: a terrific new engine. The clean-sheet turbocharged 1-litre, three-cylinder petrol unit is about to debut in the new Corsa and, quite simply, transforms the hitherto wheezy, limp-wristed Adam.
Developing 113bhp at 5200rpm, supported by 125lb ft of torque all the way from 1800 to 4200rpm, the compact, lightweight motor propels the small but chunky Adam to 62mph in 9.9sec and on to a claimed 121mph. These are respectable enough stats by class standards, but they say little of the tiny turbocharged triple's real world attributes.
What's it like to drive?
Amazingly smooth, refined and flexible, it feels like an engine with more cylinders and greater capacity, pulling lustily and with a subtly sporty warble from less than 2000 revs and seldom needing a downshift from sixth on the motorway to pile on speed after being baulked by duelling juggernauts.
Partnership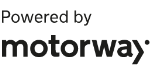 Need to sell your car?
Find your best offer from over 5,000+ dealers. It's that easy.
Throttle response, while clean and consistent, isn't notably crisp and the engine doesn't rev quite as freely as Ford's three-pot EcoBoost, but it feels so brawny through the mid-range, it hardly matters. Add 50mpg-plus combined and 120g/km of CO2 and the improvement over any previous Adam engine is laughably, shockingly vast.
Wasted on a jacked-up chassis that wasn't that great in the first place? Strangely not. Building on the Rocks' marginally wider track, bigger wheels and fatter tyres, adding 15mm to the ride height and recalibrating the springs, dampers and roll bars to suit hasn't done the handling and ride any harm at all.
On the contrary, the longer suspension travel and grippier rubber seem to have uncovered a dogged resilience in the Adam's chassis that treats demonically bumpy and twisted roads (the evo Triangle was conveniently close to the launch venue) with a gung-ho indifference that, while not all that rewarding in terms of feedback and finesse, is surprisingly effective and, if you're in the mood, a generous source of uncomplicated fun. Initially, the steering seems far too direct and darty (it is), though it is something you acclimatise to.
How does it compare?
In engine terms, very well - despite tough competition from Ford's EcoBoost 1-litre, PSA's 1.2 Puretech and the Fiat group's 875cc TwinAir, all fashionably downsized and lavished with impressive on-paper economy figures.
The Adam itself is less appealing and in Rocks Air trim is quite expensive, though it also has few direct rivals with chunky body addenda and a raised ride height. Perhaps closest is Fiat's Panda Trekking, with similar exterior features to the Panda 4x4 but drive to the front wheels only. In 84bhp form it isn't as quick as the Adam (11.5sec to 62mph and 106mph) but you get a pair of extra doors and pricing starts at £12,795.
Anything else I need to know?
In truth, the ARA isn't a particularly inspiring small car, certainly not inspiring enough to cost £16,695, but it does have a very fine engine which saves it from the mediocrity that has beset the Adam up to now.
| | |
| --- | --- |
| Engine | In-line 3-cyl, 998cc, turbo |
| Power | 113bhp @ 5200rpm |
| Torque | 125lb ft @ 1800-4500rpm |
| 0-62mph (claimed) | 9.9sec |
| Top speed (claimed) | 121mph |
| MPG | 55.4 |
| On sale | Now |