2013 Fiat Panda Trekking review
The Fiat Panda Trekking offers a budget alternative to a proper 4x4 crossover. It's fun, too
What is it?
The Fiat Panda Trekking, a front-wheel-drive supermini crossover. Basically, it's a standard Panda with jacked up suspension, beefed-up bodywork and a slight bias towards off-roading. Prices for the TwinAir 0.9-litre turbo petrol model start from £12,450, while the 1.3-litre Multijet diesel costs £13,450.    Technical Highlights?
Although the Trekking forgoes the four-wheel drive drivetrain, Fiat has developed a new 'Traction Plus' mode, which in effect acts like a locking differential, using the brakes when the system detects slip to send power to where it can be used most effectively on the front axle. The system can only be used below speeds of 19mph though, so it's generally of little use on road.
Combined with the standard 'mud and snow' tyres, the Panda Trekking provides genuine (albeit limited) off-road ability. It will never compete with the Panda 4x4, but could be fairly useful during the winter months.
This TwinAir model's power comes courtesy of Fiat's tax-busting turbocharged two-cylinder engine, pumping out maximums of 85bhp and 107lb ft. Like other TwinAir models, the Panda comes with an eco mode as standard, which limits power and torque peaks to 77bhp and 74lb ft. Fiat quotes a combined 61.4mpg and CO2 emissions of 105g/km – both a fair chunk better that the slightly heavier 4x4. A five-speed manual gearbox is the only option, unlike the 4x4, which comes with a six-speeder.
What's it like to drive?
The surprisingly lively TwinAir engine makes an entertaining sound, and once up to speed you'd be hard-pressed to tell you were only running on two cylinders. There's noticeable vibration through the car under load at low revs, and the five-speed gearbox feels oddly spaced, perhaps missing the sixth gear of the 4x4. Fiat's twin-cylinder engine loves to rev though, and it pulls strongly from 2000rpm right through to 5500rpm.
Partnership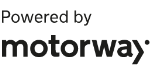 Need to sell your car?
Find your best offer from over 5,000+ dealers. It's that easy.
Increasing the Fiat's ride height by 47mm has had a number of effects, with the key one being an extremely compliant ride. As you'd expect there is a fair amount of body roll, but the Panda does a good job of controlling it. Despite the reasonably soft ride, the damping is supreme, allowing the Panda to flow along A- and B-roads surprisingly quickly. Quick steering and powerful-feeling brakes also help to inspire confidence in the little Panda.
Fiat's decision to fit all-weather tyres means that the Trekking ultimately has lower grip levels during summer months, but the car is so progressive on the limit that you'll just encounter safe and mild understeer. The Eco mode completely saps the life out of the Panda, and if you enjoy driving whatsoever, it's not recommended. Even driving sensibly, the TwinAir's official mpg figure is extremely optimistic.
How does it compare?
You have to look directly at the Panda 4x4, which offers pretty much the same package, with a six-speed gearbox and all-wheel drive for £1500 more. The 4x4 could certainly be more useful when the going gets rough, but for the majority of buyers, the extra weight of the transmission simply means a higher fuel bill.
Buyers could also consider that the Dacia Duster, a much bigger car but also one with a sparse interior (though proper off-road ability if you go for a four-wheel-drive model) while the Suzuki Jimny offers off-road ability in a titchy package, but it's very old now. On the used market, a Skoda Yeti is a family hatch-cum-4x4 with some genuine dynamic sparkle.
Anything else I need to know?
If you like quirky design features, you'll love the Panda. The car is full of 'Squircles', inside and out, which is great if you have a fondness for rounded-off squares. Most of the plastic surfaces are also embossed with the Panda logo. Fun!
Specifications
| | |
| --- | --- |
| Engine | In-line 2-cyl, 875cc, turbocharged |
| Max power | 85bhp @ 5500rpm |
| Max torque | 107lb ft @ 1900rpm |
| 0-60 | 11.5sec (claimed 0-62) |
| Top speed | 106mph (claimed) |