Volkswagen Up vs Fiat Panda TwinAir review
The Fiat Panda TwinAir and Volkswagen Up both cost less than £11,000 and promise to achieve over 60mpg, so can they really be fun to drive too?
No, there's no mistake: you really are looking at a Fiat Panda TwinAir and a VW Up. Low-emission, high-economy hatchbacks don't normally register on the evo radar, but both these cars have been created by companies (and people) who understand how to inject a little bit of magic into a potentially mundane sector of the market.
It's a big ask to expect cars with a far-from-sporting dynamic brief and less than 160bhp between them to shine on roads driven expressly for fun. Yet that's precisely what we're hoping they will do as we pit both cars against each other and our 20-mile A- and B-road test route that winds its way through evo's backyard in rural Northamptonshire and Cambridgeshire.
It might not be the Nürburgring, but this Ostmidlandschleife does string together many of the old haunts we've used for testing and photography since the pre-evo days. A few significant sections have a special place in our hearts – not to mention our insurer's files – and even have evocative nicknames. For example, suspension travel is given a stern test over our very own Flugplatz – a humpback bridge affectionately known as 'Roger's Leap' after Mr Green fired a TVR Cerbera into low earth orbit over its deceptive brow. Then there's the legendary 'Barker's Hedge', a tricky 90-degree corner lined by vegetation that once provided a temporary parking place for JB and a TechArt Porsche 993.
We'll do our best not to give rise to any more named sections today, but with its endless twists, turns, swoops, sweeps and variations in surface quality, we're hopeful both cars will have the opportunity to prove they deserve  more than a life of urban commutes, shopping trips and school runs.
Neither the Up nor Panda features a screaming V12; their bodywork isn't woven from fibres of kryptonite, nor is Lewis Hamilton rumoured to have ordered one. Nevertheless, if you're a car geek, these pint-sized runabouts are appealing and intriguing machines.
Partnership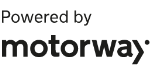 Need to sell your car?
Find your best offer from over 5,000+ dealers. It's that easy.
The £10,750 Panda uses Fiat's innovative TwinAir engine, which as its name suggests has just two cylinders, bolstered by a single turbo. After the mild disappointment of the new Panda's mumsy exterior styling (I'm a much bigger fan of its crisp, boxy predecessor), the engagingly gruff soundtrack and surprising urgency of this 84bhp engine brings a genuine smile to your face.
The TwinAir is not an engine that demands to be revved much beyond 5500rpm, nor does it enjoy it, but the torque-boosting effects of its little turbo should not be underestimated. A peak of 107lb ft at just 1900rpm means the 1050kg Panda has commendable in-gear grunt; unless you knew its engine displaced just 875cc you'd swear it had twice the capacity. It certainly gives its performance generously, to the point where you find yourself carrying rather more speed than is strictly necessary – or legal – on roads that would have a more firmly suspended sports car struggling for composure.
The Panda is softly suspended, so while there's rather a lot of body roll it does mean the Fiat remains largely unfazed by Britain's increasingly lumpen country roads. The steering is weightier than you might expect and the brakes are smooth, progressive and well up to spirited driving, so you feel further encouraged to press on. On the downside there's not a great deal of feel as you turn into a corner. Couple that to the slight delay as the suspension absorbs the lateral load and you have an uncomfortable phase where you're left wondering whether the front end is actually going to turn. It does, but perhaps not with the level of immediacy you'd like given the speed the Panda eggs you into carrying. 
The key to enjoying the Panda is to mentally engage hire-car mode. Once in that special psychological zone reserved by all of us for hapless rental cars, you'll find you can work through the Panda's lack of bite. Stay mindful of the front end's modest grip levels and you can chuck the Panda around with abandon, safe in the knowledge that it's pretty benign on the limit.
It's quite a change stepping from the Fiat to the VW. In contrast to the Panda's chubby styling, soft suspension and generous torque delivery, the sharp-suited Up (£10,390) looks, feels and sounds very different. Our test car is a three-door, which makes it a little more focused than the family-friendly five-door Fiat, though if you need the practicality you'll soon be able to get an Up with extra rear doors.
Beneath the stubby bonnet sits a 999cc three-cylinder naturally aspirated engine. Developing 74bhp and a rather meagre 70lb ft of torque, it's at a distinct disadvantage to the Fiat's muscular turbocharged twin, but the lithe VW counters with a 929kg kerb weight.
Like the Fiat, it's front-wheel-drive with a sweet-shifting five-speed gearbox and electric power steering. That's where the similarities end though, for the driving experience is totally different. For starters the 1-litre triple likes revs. Just as well, because you need to cane it to stay with the Fiat. Earlier in the day Henry Catchpole, driving the VW, claimed the Panda had 'monstered' him once it got into third gear. The incongruity of such a statement made me laugh at the time, but now I'm trying to keep the Panda in sight I know exactly what he meant.
So the rev-happy Up doesn't have the low-end and mid-range muscle of the Panda, but it does have better throttle response and a more precise gearshift, so the process of wringing it out is more satisfying. It also has a vaguely old-school 911 thrum to the offbeat engine note, which can only be a good thing.
Where the Up really scores over the Panda is in how it steers and the way its suspension works with the road. Though its steering is lighter than the Fiat's, it is also more accurate and communicative. The chassis balance is beautifully neutral and there's more outright grip to lean on, although it retains a real sense of fluidity. A cheeky lift on the entry to a third-gear corner suggests it would be nicely throttle adjustable too, if only the stability control would let you play. Frustratingly, it aggressively nips any attempts at high jinks in the bud. Worse, you can't fully disable it, which ultimately denies you that final layer of enjoyment.
Fortunately for the Up, it's still the more engaging and impressive drivers' car. It has 95 per cent of the Panda's compliance and ride comfort, but far better body control, and this combination of pliancy and tautness together with the responsive-yet-linear steering makes it so absorbing to thread along our test route. Like the Panda's, the Up's brakes are powerful and progressive, but thanks to the more responsive engine you can execute sweeter, sharper heel-and-toe downshifts when you're going for it. Not that many of the Up's target customers will ever feel the need to match revs with road speed, but the fact it encourages and rewards those who are so inclined wins it bonus points.
It's hard to explain how the Up makes so much of apparently so little. On-paper performance is modest to say the least – think 13.2sec to 62mph and 106mph flat-out – yet the fact it gives a couple of seconds and a few miles-per-hour to the Panda matters little on the road. Along with the Skoda Yeti, the Up (and its cousins the SEAT Mii and Skoda Citigo) is another of the VW group's unlikely hidden drivers' gems.
So what's the verdict? Well, like all great small cars, both the Panda and the Up have an infectious side to their characters. Unlike hot hatches or sports cars, you come to them with relatively low expectations in terms of absolute performance, but this makes it doubly satisfying when you discover they can cover the ground far more rapidly than you'd ever give them credit for, and in contrasting but thoroughly entertaining style at that.
Though the warm-hearted Fiat is a bundle of fun, ultimately it's the VW that leaves the most lasting impression. Not that it trounces the Panda – indeed the Fiat has a decisive advantage in pure accelerative terms – but it's the Up's dynamic polish that ensures it shines the brightest. The more you drive it, the more you appreciate its balance, poise, steering and damping, all of which give you the uncanny impression it's channelling some inner Lotus Elise.
When the turbocharged Up GT goes on sale next year (joined by a rumoured sporty 105HP Panda) the sub-£15K hot hatch sector will gain two very serous contenders. On the evidence of this test, we can't wait to try them.
Extra Info
FIAT PANDA TWINAIR
Engine In-line 2-cyl, 875cc, turboCO2 99g/kmFuel economy 67.3mpg (combined)Power 84bhp @ 5500rpmTorque 107lb ft @ 1900rpm Transmission Five-speed manual gearbox, front-wheel drive, ESPFront suspension MacPherson struts, coil springs, dampers, anti-roll barRear suspension Torsion beam, coil springs, dampers, anti-roll barBrakes 257mm ventilated discs front, 203mm drums rear, ABSWheels 14in front and rearTyres 175/65 R14 front and rearWeight (kerb) 1050kgPower-to-weight 81bhp/ton0-62mph 11.2sec (claimed)Top speed 110mph (claimed)Price £10,750
VOLKSWAGEN UP
Engine In-line 3-cyl, 999ccCO2 108g/kmFuel economy 60.1mpg (combined)Power 74bhp @ 6200rpmTorque 70lb ft @ 3000-4300rpm Transmission Five-speed manual gearbox, front-wheel drive, ESPFront suspension MacPherson struts, coil springs, dampers, anti-roll barRear suspension Torsion beam, torsion bar, coil springs, dampers, anti-roll barBrakes 256mm ventilated discs front, 200mm drums rear, ABSWheels 5.5 x 15in front and rearTyres 185/55 R15 front and rearWeight (kerb) 929kgPower-to-weight 81bhp/ton0-62mph 13.2mph (claimed)Top speed 106mph (claimed)Price £10,390