Vauxhall Astra VXR
The Astra had its first service just shy of 19,000 miles. Bill was reasonable, some of the work questionable.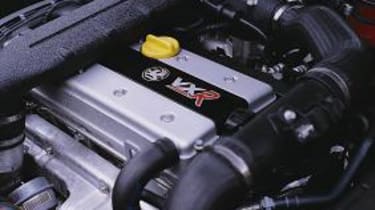 Finally, at 18,500 miles, the Astra popped up a message to say that it would soon need its first service: 'Insp 1000'. It must've meant 1000 minutes rather than miles, though, because just one day and 100 very steady miles later, that message had become 'Insp 0'. Not exactly what you'd call advance notice…
Fortunately, mindful of the VXR's variable servicing intervals, I'd been occasionally pressing the right buttons to force it to give me an estimate of how long I had left, so it was already booked in with our local Vauxhall dealer, York Ward & Rowlett in Wellingborough, for a couple of days later.
At £120, the service was pretty reasonable as main dealers go. It could have been cheaper still if they hadn't charged for 100ml of screenwash – even though I'd brimmed the washer-fluid reservoir to overflowing just moments before dropping the car off… Their explanation? Apparently they drain some fluid off and top up with screenwash as part of the service. Erm, thanks. What they didn't have an answer for, though, was why KE55 was also returned with its rear tyres over-inflated by 4psi apiece.
On a happier note, I'd also asked for the Astra's brakes to be looked at while it was in, as they'd been feeling a bit soggy for a while. YW&R prescribed bleeding the system and fitting new front pads (£131 in total), and it seems to have done the trick, restoring some much-needed bite to the top of the middle pedal's travel.
So, freshly serviced and with revived brakes, the Astra is in fine fettle. Can't say it can clean its screen any better, though.
Running Costs
| | |
| --- | --- |
| Date acquired | February 2006 |
| Total mileage | 20,933 |
| Costs this month | £250.82 (service |
| Mileage this month | 2843 |
| MPG this month | 30.9mpg |