Vauxhall Astra Sports Tourer review - BiTurbo diesel is best new Astra yet
Considering a Ford Focus ST diesel estate? Vauxhall's latest offering could be worth a look
What is it?
A more capacious version of the Astra hatchback we tested late last year. The Sports Tourer's introduction also heralds a new engine available across the Astra range, in the form of a new 1.6-litre BiTurbo diesel.
Engine, transmission and 0-60 time
It's no longer a surprise to see considerable horsepower figures from inconsiderable cubic capacities, but 158bhp from a 1.6-litre diesel powerplant is still a thoroughly healthy output, as is the 258lb ft of torque developed from 1500-2250rpm.
With a six-speed manual transmission and power sent to the front wheels, the result in Sports Tourer form is an 8.4-second 0-62mph time and a top speed of 137mph – this, again, from a 1.6-litre diesel. The secret is of course a pair of turbochargers, one spooling up at low engine speeds and the other taking over if you keep your foot pinned.
For some perspective, those figures compare very favourably with the 2-litre TDCi in evo's long-term Ford Focus ST estate, with its 8.3-second sprint and 135mph top speed.
Technical highlights
Aside from the engine, which is strong on paper and – as you'll discover, impressive on the road – the main point of difference 'twixt hatchback and Sports Tourer is the extra metal it carries, which only adds around 50kg to the kerb weight, albeit positioned over the rear axle.
The practical difference is luggage space, which spreads to 540 litres with the rear seats in place, from 370 litres in the hatch.
What's it like to drive?
In BiTurbo diesel form, the Sports Tourer is actually rather pleasant. The new engine is quiet and refined throughout its rev range (overall refinement is also excellent), which is still a rare occurrence in the realms of four-cylinder diesel engines. Those two turbochargers endow it with a healthy, responsive punch too.
While it's not the most evocative of engines, we'd say it's currently the Astra powerplant to go for – pending a drive in the 197bhp petrol.
Partnership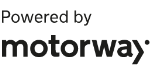 Need to sell your car?
Find your best offer from over 5,000+ dealers. It's that easy.
Evocative isn't a word you'd apply to the Astra's handling either, though interaction with the chassis is satisfying in a way that it never was in the previous car.
The steering is light on feel but the car responds quickly and faithfully to inputs, and it doesn't take long to adopt a pleasing flow on twisty roads. Body control is good too and there's a sense of nimbleness that not even the longer estate body seems to compromise.
The brakes are firm and progressive underfoot, and while Vauxhall still hasn't learned how to produce a gearlever that doesn't feel like a prosthetic leg in your hand, it has finally got the knack of engineering a light, accurate throw around the gate.
Prices and rivals
Our test car, in sporty (and well-equipped) SRi Nav trim and enlivened further by optional (£395) 18-inch alloys, came in at £24,935. The Astra Sports Tourer range as a whole begins at £16,480, though we're not sure the resulting 1.4-litre petrol in Design trim is a car you'd want to go anywhere near.
Pricing is broadly competitive with other estates in this sector, and the car as-tested isn't much more expensive than the aforementioned Focus ST TDCi estate. The Focus is the better drive (it beat the £28,285 Golf GTD Estate in evo issue 219, too) and more exciting to behold, but the Vauxhall is the more spacious and comfortable of the pair.