Volkswagen Golf GTD 2021 review – fast Golf diesel no hot hatch, but a great daily
Frugal yes, but fiery? Not really. VW's Golf GTD is a refined, comfortable and desirable daily, but doesn't offer many thrills
The Golf GTD has long been the GTI's sensible sibling – frugal on paper and ideal for high-mileage drivers who still want some driving excitement from their company car. But diesel has become a dirty word in recent years, and for those who want a sporty Golf without a GTI's fuel bills, there's a new-generation GTE in place as an even cleaner alternative.
Yet the GTD's combination of long-distance frugality and ease of performance still has its appeal. Now fitted with a 197bhp version of VW's 2-litre turbo diesel engine, the Mk8 GTD feels superbly engineered, even if it has limited appeal as a real hot hatch alternative.
Engine, transmission and 0-60 time
The Volkswagen Group's 2-litre four-cylinder turbo diesel engine is essentially the same EA288 unit that's been floating around the group since 2015. Peak power is rated at 197bhp, 16bhp higher than in the previous Mk7.5, with 295lb ft of torque available between 1750rpm and 3500rpm.
The sole transmission on offer is a seven-speed dual-clutch and it sends all its grunt to the front wheels. Despite prodigious torque, it does without any fancy mechanical locking differentials. All-wheel drive is not available.
Performance is spritely at 7.1sec to 62mph, the GTD helped along by that sharp-shifting DSG 'box. Mid-range pick up is extremely impressive, and there's that undeniable VW group slickness that permeates the entire powertrain.
Technical highlights
The only reason one would ever consider a GTD is for its fuel consumption, or rather lack of it. On paper, the GTD is rated at 54mpg combined on the latest WLTP cycle, and in our experience will easily achieve over 50mpg, even when driven with enthusiasm.
All GTDs come with a standard 18-inch wheel and tyre package on a passive damper set-up; larger 19-inch wheels and VW's new 15-stage adjustable dampers are available on the options list. The GTD also picks up a set of adaptive LED headlights, and a similar array of styling elements to those on the new GTI, including an illuminated grille and some snazzy LED fog lights below.
Partnership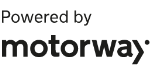 Need to sell your car?
Find your best offer from over 5,000+ dealers. It's that easy.
Inside, it's a typical Mk8 Golf. The dual-screen set-up does take some getting used to, and there are a couple of irritations that never go away, including the need to constantly dive into the active safety menu to switch off the lane-keep assist, but it eventually starts to make sense. The interior does certainly lack some of the solidity and attention to detail of previous Golfs though – Ferdinand Piech's quality-first legacy appears to be eroding faster than would seem ideal.
What's it like to drive?
It will come as little surprise to hear that a GTD doesn't drive like a GTI that does 50mpg. The extra mass of the diesel engine is obvious compared to the more agile petrol. But the car's basic touchpoints feel good – the steering is well weighted, accurate and natural in its response, and the brakes are responsive and powerful enough without feeling overservoed.
Torque is strong almost from idle, and there's very little turbo lag to deal with. This complements the dual-clutch transmission superbly, so long as you accept and prepare for the typical clutch slip from take off.
The ride on our passive-damped example was nicely balanced. Supple when you needed it to be, but with just enough lateral support to keep the car tidy as speeds rise. As with many VW's the GTD feels mature, and precisely calibrated to gulp big miles.
Push harder and the GTD's lack of focus reveals itself sooner than the GTI though. The damping can feel a tad loose if you dig deeper into the suspension travel, and the chassis' overall balance feels rather more nose-heavy than the more agile GTI.
Approach the GTD as a fast and efficient cruiser, though, and it does make an awful lot of sense. The diesel engine is impressively powerful, and the GTD makes for a brisk, if not fast car across any terrain. There's that tangible sense of solidity, too, and for many Golf customers will be exactly what they're looking for in a fast and frugal daily driver. 
Price and rivals
All UK-specification GTDs come with a high level of standard equipment, and a £32,840 price tag that makes it all feel reassuringly expensive, but without being overpriced – very VW. And while you'll need to pay extra for leather seats, a glass roof, uprated stereo and adaptive dampers, there are plenty of toys to keep you occupied should you choose to leave those boxes unticked.
Diesel rivals are becoming harder to find, thanks to their increasing unpopularity, but Ford's Focus ST is still available in diesel form, albeit with a manual transmission only. It's also well equipped, and is less expensive than the GTD at £30,250, but its interior ambiance and image can't match the VW's. Skoda's Octavia vRS can also be equipped with an identical 200bhp diesel DSG powertrain for £32,260, and while it drives with slightly less edge, it's plusher interior and bigger cabin make it an even more sensible option.
Looking at 'premium' rivals, BMW's 120d M Sport is slightly more expensive at £34,890, nearly matches the VW for grunt with 187bhp, and is better equipped, but is comparatively a bit flat-footed to drive, and, well, just look at it.