Vauxhall Vectra VXR
Serious mileage this month and the Vectra VXR coped admirably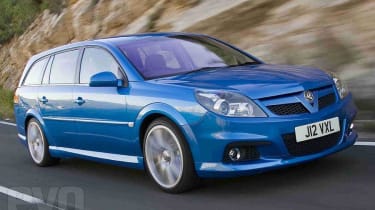 After its journey to Germany last month, as well as constant use on photo-shoots, several trips to airports and various load-lugging duties for which you'd normally hire a Transit, it was time for the VXR's first service, which came in at a fairly hefty £219.40.
The staff at my local dealership told me it was the first one they'd seen, which didn't surprise me – I've seen only one other Vectra VXR on the road and that was the saloon. It appears that people are all too quick to dismiss this car – as I admit I was at first – but that's a mistake. Just lately 'the Grifter' has really shone.
It's done some serious mileage this month, in fact the most I can remember of any car on evo's Fast Fleet. Around 2500 of them were in one week alone, following the year's best cars on eCoty… but more on that next time.
Running Costs
| | |
| --- | --- |
| Date acquired | June 2007 |
| Total mileage | 16,432 |
| Costs this month | £219.40 |
| Mileage this month | 5563 |
| MPG this month | 21.8 |