NSX revisited, Ayrton Senna drives the original car at Suzuka - Video
Watch for that heel and toe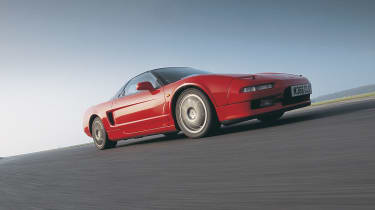 The unveiling of the brand new Honda NSX has brought back memories of the original. One video in particular stands out as our favourite moment of the first gen NSX on film.
The video sees Ayrton Senna push the NSX around Suzuka to the absolute limit, all the while wearing a set of slippers and white socks.
Setup inside the NSX is a camera in the pedal box, which allows you to see just what an incredible level of car control Senna had. The heel and toe is flawless.
Announced at the Detroit Auto show was the final production ready version of Honda's long teased NSX reboot. Featuring a hugely complex hybrid petrol and electric drivetrain as well as an innovative interior design, it's a very exciting car indeed.
For those who want to read more about the new NSX, everything we know about the car can be found here.