Scuderia Cameron Glickenhaus reveals new images of SCG003S production car
Claims to be capable of more than 2G cornering forces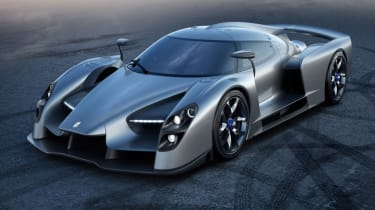 Scuderia Cameron Glickenhaus has revealed images of its SCG003S supercar, with plans to launch it in full at the 2017 Geneva Motor Show.
Designed to be a road-going version of the SCG003C race car, it promises track-car levels of downforce and cornering grip but in a road car.
The SCG003S uses a 4.4-litre twin turbo engine which will produce over 750bhp and features aerodynamics that promise cornering forces in excess of 2G.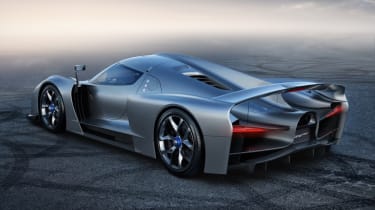 It will be built by hand in Italy by a company called Manufattura Automobili Torino, who have previously been responsible for the likes of Pininfarina's Ferrari P4/5. A carbon fibre chassis will be used, while Glickenhaus promises high levels of customisation for the car, including mechanical setup to suit each driver's needs.
Performance stats include a claimed top speed of over 217mph and a sub 3-second 0-62mph time. The 2G cornering force claim would also make the SCG003S the fastest cornering car on sale.
For those not familiar with Scuderia Cameron Glickenhaus, the SCG003 project is aimed at building both a Nürburgring 24 Hours winning race car and a road car based off the same platform. The Glickenhaus race car featured in our Track Car of the Year and can also be seen in action in a film evo produced based on the 2016 N24 race.
We will have more details on the SCG003S when it's unveiled at the Geneva show next year.