Abarth 500C convertible review, price and specs
Convertible Fiat 500C gets the Abarth hot hatchback treatment
What is it?
The Abarth 500C, the performance version of the Fiat 500 convertible. As you can probably tell from the pictures, the drop-top 500 isn't a full-on roadster, rather a car incredibly similar to the regular three-door hatch but with a sardine-tin style retracting fabric roof, and one which all but completely blocks your rear visibility when it's in its most open position.
No man can look macho in a 500C, and irrespective of how aggressive Abarth has made the bodywork, it's still far too cute. So despite being a brand that specialises in performance and race cars, Abarth admits to chasing the ladies with this one. Sixty per cent of convertible buyers are women, and as with the Ford StreetKa, you can bet that figure will be even higher on a model like this.
There's a dizzying array of models to choose from, with three trim lines, two engines and two gearboxes. The range starts with 133bhp 1.4-litre 'T-Jet' turbo, with a choice of five-speed manual and automated manual gearboxes, while a 158bhp version, called the 595, gets the same transmission options with the choice of Turismo and Competizione spec levels. The price ranges from an accessible £16,005 to a more trinket-like £22,005.
Technical highlights?
These centre around the optional semi-automatic gearbox, for this is the model it debuted on for Abarth. As usual with this type of 'box it runs either like an auto or you can flick the wheel-mounted paddles and do it yourself. There are two settings for the speed of change (normal and sport), but unless you ease off the throttle the sport setting is quite jerky.
By fitting this car with an automated five-speed manual with paddles, it links back to the very first product built by Karl Abarth in 1949. He developed a race gearbox with steering wheel controls and its spiritual successor can be found here. Inevitably, a more modern twin-clutch setup would be smoother and more effective, and keen drivers – as ever – will probably want to stick with the manual.
Partnership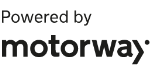 Need to sell your car?
Find your best offer from over 5,000+ dealers. It's that easy.
Abarth says it has tuned the springs and dampers for comfort, so it's softer than the closed car, and structurally it feels stiff, but as it retains the B- and C-pillars it's arguably not a true convertible.
What's it like to drive?
Dynamically it's not a true performance hot hatch. It's softer than Abarth's fixed head 500, and the steering has far too much assistance, while it contains some rather artificial weight in an attempt to ape real feel and responses. As a result it's a real Abarth 500 weak spot, as the rest of the car is good fun.
It's far from perfect, but it's a likeable little car nevertheless. Its engine is very punchy, its 152lb ft torque figure able to shift such a short, light shape with ease. The quoted 7.9sec 0-60 time might feel a touch pessimistic when you're punching through the gears (though pick the £1300 more expensive auto and this feeling is dulled a little) though over less cared for tarmac the tough ride quality might jar a little. The basic 500C rides a little better than the harder cored 595 (formerly called the 500 Esseesse), but it's low speed ride in particular is still a bit too disruptive.
Overall, the 500C is unashamedly aimed at female drivers rather than the more hardcore road racers Abarth usually targets. The retention of the B- and C- pillars means that it is structurally sound, but the concertina roof means rearward visibility disappears when it's lowered. If it's not fully wound back, at speed you can get an unpleasant whirlwind effect in the car, accompanied by an annoying thrumming noise.
How does it compare?
The Mini Cooper Convertible has four seats, while the two-seat Roadster is more style-oriented, but both are a bit more fun and more polished dynamically than the 500C, especially if you avoid optional run-flat tyres and big alloy wheels. Prices start at £17,595 for the 120bhp 1.6-litre car, though there are far more engine choices than the Abarth, including diesels.
If you're taken with the halfway-house folding roof on the 500C, the Citroen DS3 Cabrio has a similar setup with more space and less compromised ride quality (though little more manliness). A 120bhp 1.6 DStyle VTI costs £17,590, though the one to have if you like hot hatches is the  turbocharged 154bhp DSport THP 155, which starts at £19,840.
And if it's purely a fun, sporty convertible you crave, with practicality and styling trinkets on the backburner, then the Mazda MX-5 remains king. The 1.8i SE has 124bhp and starts at £18,495.
Anything else I need to know?
The 500C convertible treatment adds nearly £2000 to the Abarth's price, so be sure you'll actually use that roof when the sun shines, otherwise the money could be better spent on insurance and fuel. Speaking of which, the basic 500C's claimed 43.5mpg and 155g/km of CO2 make it a reasonably frugal choice, though BMW's mastery of fuel management ensures it flags some way behind comparable Minis.
Specifications
| | |
| --- | --- |
| Engine | In-line 4-cyl, 1368cc, turbo |
| Max power | 133bhp @ 5000rpm |
| Max torque | 152lb ft @ 2000rpm |
| 0-60 | 7.9sec (claimed) |
| Top speed | 127mph (claimed) |