Abarth 595 50th Anniversary review, price and specs
The Abarth 595 50th Anniversary celebrates 50 years of Abarth-tuned Fiat 500s, though it costs £30k. Watch out Mini GP?
What is it?
The latest special edition Fiat 500 Abarth, or Abarth 595 as the more powerful iterations are now dubbed. As the name unsubtly suggests, the Abarth 595 50th Anniversary celebrates the creation of the first tuned 500, released half a century ago.
Brakes, exhaust and gearbox
At £29,850, the 595 50th Anniversary's price tag undercuts that of the Abarth 695 Tributo Ferrari by a tidy £8000. And despite this, it has a more evolved (read stiffer) suspension set-up, totes a new dual-mode exhaust system with variable back pressure for a more explicitly sporty soundtrack, handsome Magnesio 17-inch alloy wheels and upgraded four-pot Brembo calipers.  
Abarth hasn't let up on appearances, either. The car wears a special three-layered matt white paint finish with a strategic sprinkling of conspicuous Abarth badges to channel those on the original 595. The red and white leather seats and chunky leather steering wheel look the business, too. However, the decision to ditch a manual gearbox in favour of what Abarth calls a 'Competizione' semi-auto transmission with paddle-shift is almost as dubious, though not nearly as funny, as the PR blurb's description of the 595 50th Anniversary as 'the world's smallest supercar'. It's good to hear that future editions of the 595, through Abarth's ever-more-flexible personalisation programme, will team the 178bhp motor with a manual 'box.
What's it like to drive?
Let's not pretend otherwise: the Fiat is no Ford Fiesta ST or Mini John Cooper Works. The addition of 20bhp, stiffer springs and dampers, meatier brakes and a fruitier exhaust over the regular Abarth 595 doesn't re-write the rules for this hyperactive tot. But that's hardly surprising. The most extreme 'hardcore' version of Fiat's normally harmless city car hasn't been honed to deliver the ultimate hot hatch experience.
Performance and 0-60 time
Partnership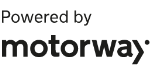 Need to sell your car?
Find your best offer from over 5,000+ dealers. It's that easy.
It goes well enough – some way beyond nippy anyway: 0-60 is dispatched in a fraction under 7sec on the way to a 140mph top speed. In short, the 1.4-litre turbo four is a likeable, brawny motor, albeit one with a hint of turbo lag at modest revs and one that is somewhat hamstrung by a tiresomely tardy paddle-shift that's anything but 'Competizione'. Get it on a roll, though, and it treats just over a ton of Abarth 595 like a playful kitten treats a ball of wool.
Read our full Abarth 500 review here
The decider for some will be the chassis. If it was, say, even 70 per cent as good as a Fiesta ST's, the package would be a lot harder to resist. But despite the reworked spring and dampers, beefed-up and cross-drilled brakes, and fat Pirelli P Zero Nero rubber, it stops somewhere slightly south of 'pretty good'. And there's the rub. The baby Abarth is an easy enough car to pick apart but a hard one to nail. Depending on your perspective – maybe even your mood – the verdict could be anything from fun to flop.
Chassis
If the 595 50th Anniversary was merely a shallow exercise in style and scorpion stickers over soul and substance, no one would care about its place in the pantheon of pocket hot hatch greats. But it tries a bit harder than that. Perhaps the default description should be feisty, cool and trendy, but that sells it a little short, too. True, the chassis isn't a standard-setter but reflexes are crisp and, despite some body roll, suspension control is reasonably taut and clean.
It feels eager, yet although the all-electric helm answers inputs alertly and with a fair amount of accuracy, it does so with minimal communication, leaving you pretty clueless as grip gives way to slip. The ride is firm but mostly free from jinking, jarring and unpleasant harshness – at least on Balocco's mostly smooth tarmac – and the little car hangs on well. It's easy to imagine that it would be an engaging, if rather frenetic, point-to-point steer that has its lively moments, but ultimately it might prove just a little bit too frustrating.
Its sweet spot is somewhere around seven- and eight-tenths. Don't stray too far from there and you'll find the charm shines through.
Price and rivals
At its circa-£30,000 price tag, the 595 sits uncomfortably among Mini JCW GPs, BMW M135is and specced-up VW Golf GTIs, when its performance is more a match for rivals over £10k lower down the food chain, such as the Peugeot 208 GTI, Renault Clio 200 Turbo and the aforementioned Fiesta. It's more special than the lot of them though (Mini aside, perhaps), and is more likely to be chosen for its unique packaging than its dynamic ability (or otherwise).
Anything else I need to know?
If the Abarth ethos appeals but the price tag really doesn't, then you can spend half the money on an entry level Abarth 500 with a 133bhp 1.4-litre turbo engine and a five-speed manual gearbox. With less power to overwhelm the front wheels and the more basic approach to spec levels that has traditionally defined Fiat's small cars, it's probably the more satisfying choice.
Specifications
| | |
| --- | --- |
| Engine | In-line 4-cyl, 1368cc, turbocharged |
| Max power | 178bhp @ 6000rpm |
| Max torque | 184lb ft @ 3000rpm |
| 0-60 | 6.9sec (claimed) |
| Top speed | 140mph (claimed) |