Alfa Romeo announces return to Formula 1 as Sauber F1 title sponsor
A new title sponsorship of the Sauber team will bring Alfa Romeo back to F1 racing after an over 30-year hiatus.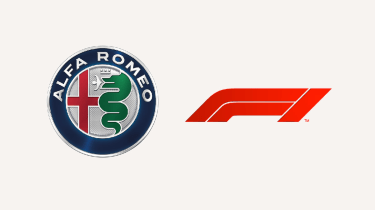 Alfa Romeo has announced its return to Formula 1 as Sauber's title sponsor in a new multi-year agreement. To be in place from the beginning of the 2018 season, the deal will see Sauber will go under the new name of Alfa Romeo Sauber F1, as well as run Alfa Romeo branding and a new car livery.
The partnership will consist of a strategic, commercial and technological cooperation between Alfa Romeo and the Sauber F1 team. Utilising a 2018-specification Ferrari power unit, Alfa Romeo Sauber will be a valuable partner to Ferrari, acting as an ally in technological development, much like Toro Rosso are to Red Bull Racing.
> Click here for our review of the Alfa Romeo Giulia QV
The move back into F1 has come after Alfa Romeo's introduction of crucial new production car models, the Stelvio and Giulia, and looks set to be the next step in the brand's rejuvenation. According to FCA CEO Sergio Marchionne, "The brand itself will benefit from the sharing of technology and strategic know-how with a partner of the Sauber F1 Team's undisputed experience."
> Click here for our review of the new Alfa Romeo Stelvio
Of course, Alfa Romeo is no stranger to F1 having won the inaugural drivers' championship in 1950 with Nino Farinaand and again in 1951 with Juan Manuel Fangio at the wheel. Hoping to rekindle memories of these historical triumphs, Alfa's return is another example of how serious Marchionne and FCA are taking this latest Alfa Romeo renaissance.
With an eye on drawing from Sauber's F1 expertise and technology for implementation in future Alfa Romeos road cars, the new partnership is the latest in a growing number that have seen major car manufacturers returning to the sport as title sponsors.