Alfa Romeo Mito
Mini rival arrives in the UK. We drive the 155bhp 1.4-litre turbocharged petrol version
Alfa Romeo wants YOU. Well, provided you're 25-35, image-conscious, brand-aware and communicate via txt. Even before I drive the Mito, I get the sense it's been shaped more by marketing than engineering.
The styling plays into this role. Paying close homage to the 8C Competizione may sound good in theory, but transferring supercar to supermini is fraught with pitfalls and the Mito hasn't avoided them all. The racy detailing doesn't quite gel with the conventional proportions, the front overhang is massive and those heavy flanks add unappealing visual weight. 'It communicates the essence of 8C in a new segment,' they say, but I can't help thinking it looks more like a skin-deep reappraisal of a Fiat Grande Punto.
The sheen of hype that surrounds the Mito gets me off on the wrong foot with Alfa's new little'un. I just want to cut through it; go and discover it for myself. The press pack sheds a little light: underneath it's based on a Grande Punto Abarth; it comes with a choice of three petrol and two diesel engines, and prices start at £10,745. So far, so clear.
But things are about to cloud over again.
Chief rival? Mini, obviously: similar money, similar audience, similar focus on quality, individuality and personalisation. But hang on, isn't that exactly what Fiat said about the 500? The Mito could be seen either as part of a twin-pronged Italian attack, or Fiat and Alfa indulging in a game of stamping on each other's toes – you decide.
One thing's for sure, Alfa's determination to ape the 8C deserted it inside. It's not a cute car to sit in – the windscreen is distant, the A-pillars bulky, the centre console looms tall and it's dark. Countering that is robust build quality and a commendable driving position. But a sense of fun? Of that there's precious little sign.
Partnership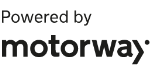 Need to sell your car?
Find your best offer from over 5,000+ dealers. It's that easy.
Nothing changes as we join the morning rush- hour around Alfa's Brighton launch location. The throttle response is tardy and the dynamics are soft, spongy. There is a way to sort that out, although I suspect the marketeers had a hand here too in the naming of the 'DNA' system. A flick switch next to the gearlever delivers three modes, Dynamic, Normal and All-weather, adjusting the electrical parameters of the engine, suspension and steering to suit.
Normal is hopeless, failing to control roll and all too ready to rein-in any exuberance on your part. Dynamic moves things in the right direction substantially. Throttle response is now sharp, steering weight is improved and the chassis starts to come to life, the bodyshell manfully resisting flex even over rough surfaces.
The 155bhp 1.4TB (Turbo Benzina) engine is a useful partner, behaving more like a blown 1.6 than a 1.4 and pulling gamely from 2000-5800rpm, though it loses a little refinement beyond that. It's rather nondescript for an Alfa engine, too.
More of a problem for people like us is the permanently engaged VDC stability system. Combined with all the other electrickery – ASR, CBC and DST – it does rather get in the way of Q2, Alfa's promising electronic diff system. Although Q2 goes some way to mimicking a proper LSD, you rarely get a glimpse of what it's capable of because the other electronic systems quickly overrule it. Learn to drive around them and the Mito is willing enough, competent, but also rather plain and unmemorable. Let's hope this isn't 'new Alfa'.
So, spiritual successor to the Alfasud or tarted-up supermini with 8C styling cues? Despite the slightly upmarket bearing and promising dynamics, closer to the latter unfortunately.
Specifications
| | |
| --- | --- |
| Engine | In-line 4-cyl, 1368cc, turbo |
| Max power | 153bhp @ 5500rpm |
| Max torque | 170lb ft @ 3000rpm |
| 0-60 | 8.0sec (claimed) |
| Top speed | 134mph (claimed) |
| On sale | Now |