Aston Martin and AMG to join forces
Aston Martin plans to enter into partnership with AMG, which will see the German company supplying engines and components for Aston's future models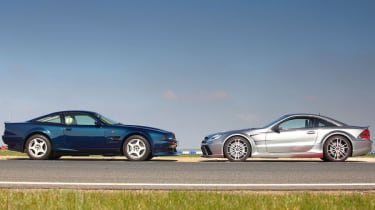 Aston Martin and AMG have announced that the two companies will be entering into a partnership – which will eventually see the Aston Martin cars using AMG engine and drivetrain, as well as electronic systems from AMG's parent company Mercedes-Benz.
Daimler will take five per cent equity in Aston Martin, without cash consideration, as well as observer status in the board of management of Aston Martin.
This news comes during the height of Aston Martin's 100-year celebrations, and just months after the company was partially sold to investors Investindustrial – securing a £150m cash injection for future product development.
Currently, this announcement is for an unsigned letter of intent – although both parties hope to be in a position to sign the agreement towards the end of the year.