Video: Aston Martin Zagato at the Nurburgring 24-hour race
Watch two new Aston Martin V12 Zagatos debut at the Nurburgring 24-hour race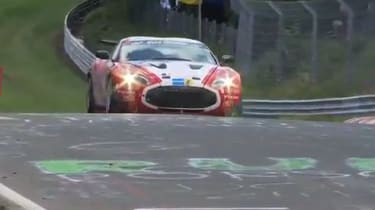 Aston Martin's stunning new coupe , the V12 Zagato, made its competition debut at the recent Nurburgring 24-hour race.
Two cars, one driven by evo's own Richard Meaden, were entered in the infamous German race, just one week after making their first public appearance at the Villa d'Este Concours d'Elegance.
Despite a nasty pit-lane accident and other set-backs, both cars finished the gruelling race, with Meaden's car coming sixth in class.
This video captures the essence of this demanding race, dubbed the "Green Hell" by Jackie Stewart.