Aston Martin CC100 shakedown video
The Aston Martin CC100 celebrates the company's 100th anniversary. Here's the story of how it was created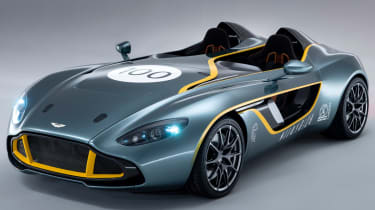 Aston Martin has produced the wild one-off CC100 concept car as part of the company's centenary celebrations. Based on the V12 Vantage, the new car takes its inspiration from the legendary DBR1.
This video shows how Aston Martin managed to build the CC100 in such a short space of time, without compromising on quality. evo had exclusive access to the CC100 during its first shakedown run at the Gaydon test facility, where Aston's one-off speedster was driven for the first time, ahead of its public debut at the Nurburgring 24 Hours during an Aston Martin parade.
Read the full story of the CC100 in issue 184 of evo magazine, on sale now.