2020 Audi A4 review - Performance and 0-60 time
Still not the driver's car of the class, but the A4 is strong in all other areas
Performance and 0-60 time
Of the models currently on sale, it's no surprise to discover the S4 is the powerhouse of the range. Straight-line performance has taken a marginal hit with the move to diesel, but not so much that you'd notice – in saloon form, the S4 can reach 62mph from rest in 4.8sec, and runs into an electronic limiter at 155mph. The Avant is a tenth slower to 62mph but no slower at the top end.
At the other end of the scale is the entry-level 35 TFSI petrol, with a six-speed manual gearbox and front-wheel drive. It's been a while since base models reached 62mph on the wrong side of ten seconds, and true to form the 35 TFSI manages it in 8.6sec, with the S-tronic curiously three tenths behind. Top speed is 139mph for the manual and 140mph for the auto. The 30 TDI, when it arrives, will be a touch slower, with a 0-62mph time around the 9.5sec mark.
The 40 TFSI models are quicker, reaching 62mph in 7.3sec through the standard S-tronic gearbox, and hitting 150mph. The 40 TDI is only marginally slower across both measurements, reaching 62mph in 7.4sec and hitting 146mph flat out.
We've currently tested only the S4 and the 40 TDI. The latter has a decent turn of pace and does more or less everything you'd expect of a modern four-cylinder diesel, remaining relatively quiet throughout the rev range unless you really push it hard, and transmitting minimal vibration through to the cabin. The S-tronic transmission can be surprisingly slovenly though, taking a good few moments to pick a gear and go when you ask for power onto a roundabout or out of a junction, though it's responsive enough once under way.
The S4 simply hitches its side skirts and goes, surging forward at a genuinely impressive rate. As a diesel, the power band remains relatively narrow, and the car is at its best if you select gears manually and keep the engine spinning away in its mid-range.
Partnership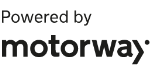 Need to sell your car?
Find your best offer from over 5,000+ dealers. It's that easy.
Do so and its overtaking punch is huge, and all-wheel drive gives it great traction whether you're stepping off the line or powering out of an alpine hairpin. It's better still with the sport differential. The sound of the V6 is an acquired taste, not unlike a V8 in some instances, but distinctly diesel when lugging at low-ish revs. In manual mode it's easy to catch the engine off-boost too, which makes you wonder what that electric compressor is actually doing, but otherwise this is a smooth, responsive and powerful engine – and one that suits the S4's character pretty well.