ABT Audi R8-R supercharged
Blown Audi R8 V8 gets a V10-beating 552bhp
Men in sheds developed the supercharged Vantage (and are still doing so). You get the feeling that men at pristine workbenches in shiny premises were responsible for the conversion of this Audi R8 V8. Both have identical aims, though - to upgrade a junior model to the level of a senior one – and perhaps beyond.
Abt's supercharged R8 is an answer to Audi's own V10. Who are Abt? Well, Johann Abt was a racer before setting up Abt Sportsline in the 1960s. Since then the firm has specialised in both racing and road-car development – its cars have won the DTM for the last three years and the firm is the world's largest tuner of VW Group cars, so if anyone is going to make a fist of turning the wick up on an R8, it'll be Abt.
The supercharger, built to Abt's own specification, nestles in the V8's vee, topped by a polished cover. The price of the conversion is around £23,500, though Abt also gives you some styling options (a body kit, some rather OTT 20in wheels and a burgundy cabin of questionable taste were all fitted to our test car).
But let's not worry about those too much and instead focus on the power gains. An extra 138bhp and 125lb ft over the standard R8 V8 mean Abt's R8-R is well ahead of Audi's V10 (518bhp). It's not the easiest car to get going in – whatever engine management tweaks have been made cause the engine to hunt at low revs and there's so much torque that it's hard to use the first two gears smoothly. A constant whistle confirms the supercharger's presence, but the gentle noise is somehow calming, which might explain why the Abt never feels intensely fast.
Pop it in a high gear at low revs, let the supercharger strut its stuff and it's very different in its behaviour to either of the standard naturally aspirated engines – not quite as instant and keen to rev, but once the torque hits home and the engine digs deep there's a towering surge of acceleration that's easily sustained until beyond 7000rpm.
Partnership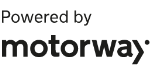 Need to sell your car?
Find your best offer from over 5,000+ dealers. It's that easy.
Is it worth having? It depends what you want. The supercharger kit adds about 40-50kg, making the R8 feel fractionally slower witted (I think the fat wheel and tyre combo play a part here too), but there's no doubt it's been thoroughly engineered and the standard chassis copes perfectly well with all the new-found mid-range grunt. The 552bhp output matches the Gallardo's, too. Must be a coincidence.
Specifications
| | |
| --- | --- |
| Engine | V8, 4163cc, supercharged |
| Max power | 552bhp @ 7100rpm |
| Max torque | 442lb ft @ 4800-5800rpm |
| Top speed | 206mph (claimed) |
| 0-60mph | 3.7sec (claimed) |
| Conversion price | See text |
| On sale | Now (abt-sportsline.co.uk) |