Ford Fiesta ST200 v Peugeot 208 GTI v SEAT Ibiza Cupra - tiny terrors reviewed
Is the Fiesta ST200 capable and engaging enough to see off the superb 208 GTI by Peugeot Sport, or the SEAT Ibiza Cupra?
Small, quick hatchbacks are one of the enduring joys of driving. Good ones never fail to entertain, great ones stand tall amongst the best driving experiences you can have. That they're attainable – or at least a realistic aspiration – when new, and genuinely affordable second-hand, only adds to their appeal.
The big news in recent months has been the impending arrival of the Fiesta ST200. Coming hot on the heels of the Focus RS and building on a class-leading reputation forged by its closest sibling, the ever-excellent Fiesta ST, the 200 is one of those cars that takes an already honed machine and adds that final bit of polish. It's typical of a car approaching the end of its lifecycle, yet far from feeling long in the tooth. Our first taste of the ST200 (starting on page 116) suggested it is still a car at the top of its game. That's a theory we've decided to put to the test with a face-off between the Ford, Peugeot Sport's 208 GTi and SEAT's Ibiza Cupra.
Peugeot lost its grip on the hot hatch crown many years ago, but recent efforts have shown great promise. The 208 GTi by Peugeot Sport is its best effort yet. It looks the part, thanks to both a raft of styling changes (mirrors, wheels, wheelarch extensions, exhaust tips, grille and brake calipers, to list but a few of the changes) and the stance-enhancing effects of a 6mm track increase front and rear and a 10mm drop in ride height. Coupled with revised Peugeot Sport springs, dampers and geometry settings and a Torsen limited-slip differential taken from the RCZ R, this 208 GTi is serious.
> Review - Peugeot 208 GTI - a return to 205 GTI form?
Even compared with the sharp-dressed ST200 the 208 GTi looks the part, both inside and out. It makes a real statement and has a real quality feel. The driving position is good, but whoever decided the relationship between the steering-wheel position and sight line for the instruments was a good idea needs shooting. Ergonomic aberration aside, the steering wheel itself is great – a chunky, faceted oval reminiscent of that fitted to the Aston Martin Vanquish.
Partnership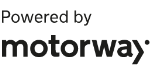 Need to sell your car?
Find your best offer from over 5,000+ dealers. It's that easy.
The 208 has a brightness to its dynamics, a pent-up urgency if you like, that courses through the car. The steering is super-quick and supported by equally sharp front-end bite, but there's not an abundance of feel. Accelerate hard in a straight line and there's a numbness around the straight-ahead that suggests Peugeot has tried to counter torque-steer. It still sniffs around in the lower gears, but you're rarely deflected from your line.
The 205bhp 1.6-litre turbo engine is lively and strong, but not particularly vocal, so whilst it's very effective at punching you down the road, it doesn't add a great deal to the sensory experience. What's clear is that the Peugeot takes time to get to know. The way it steers and puts its power down is aggressive, so until you get really confident with it you need to make deliberately calm inputs to try and soften its responses. Brake later, carry more speed, turn-in harder and work the throttle with more intent to agitate the car and it really comes to life. There's still a somewhat sharp-edged, jagged feel to the way it reaches then exceeds the limits of the tyres, but it's exciting and demands quick, decisive inputs. Get it right and things gel very nicely, but you're never in doubt this is a slightly prickly car. I suspect some of you would love it, but some would dislike it for much the same reasons.
From the Marmitey goodness of the Peugeot to the vanilla-flavoured Ibiza Cupra. SEAT is a sleeper of a brand, at least in our sphere. Capable of exceptional efforts such as the current Leon Cupra 290 and the supercar-baiting Sub8, it's still all too easy to overlook this smaller Cupra model. And that's a shame, because what you get for your money is impressive and the Ibiza Cupra is a quick and composed package.
> Also read: SEAT Ibiza Cupra review - is it as fun as its rivals?
For a smidge over £18,000, you get a 189bhp version of the 1.8-litre TSI petrol motor mated to a six-speed manual gearbox. That's enough for a comfortably sub-seven-second 0-62mph time and a top speed of 146mph. That's a match for the ST200 and 208 GTi, yet a good few thousand quid cheaper.
Judged on looks – both inside and out – you'd have to say the SEAT is a bit of a let-down, to the point where it looks like a regular Ibiza with optional rims and a stupid exhaust finisher that has two pea-shooters poking from an ugly surround. The looks are indicative of the feel to some degree, for the gearshift, steering feel, pedal weights and soundtrack are all reminiscent of countless nondescript mid-range VW Group products. It's a car with its fingerprints removed.
> Ford Fiesta ST200 v Peugeot 208 GTI v SEAT Ibiza Cupra - page 2