2013 Bentley Flying Spur review
Bentley has given the Flying Spur a comprehensive makeover and a new design - is it good enough to challenge the Rolls-Royce Ghost?
What is it?
The mostly new Flying Spur. Bentley has given its venerable Continental-based saloon a major overhaul, including all-new bodywork and a revised dynamic mission that majors on increased comfort. It sits on the same floorpan as its predecessor, and is powered by the same twin-turbocharged 6-litre W12 engine, but the changes are major enough to allow it to be considered pretty much entirely fresh. First deliveries will be made to customers in August 2013 and it will cost £140,900.
Technical highlights?
Bentley tacitly admits that the styling revisions given to the Continental GT and GTC last year didn't go far enough, hence the Flying Spur's far more comprehensive visual makeover. Every exterior body panel is new, and the use of some lighter materials, including a glassfibre reinforced polymer bootlid, has enabled a 50kg reduction in weight, although it still tips the scales at a hefty 2475kg.
No matter, mass is a trivial challenge for a version of the venerable W12 that's been boosted to the levels of the new Continental GT. Power rises to 616bhp, a 64bhp increase over the original car, with this accompanied by a gargantuan 590lb-ft of torque. Drive is delivered to all four wheels via a new eight-speed automatic transmission.
Major suspension components remain as before, with double wishbones at the front, multi-link at the rear and air springs on all four corners. Settings have been eased-off slightly to make the Flying Spur ride better. Spring rates, anti-roll bars and bushes are all softer than on the original car, although the adaptive dampers can become firmer when required to impose order. The Flying Spur sticks with hydraulic power steering, an increasing rarity these days. 
Retuning has yielded some economy gains. Bentley is predictably keenest to talk about a 13 percent improvement over the previous car, although that still works out as a fairly abysmal 19.2mpg combined – worse than every major rival. Still, 'deep pockets required to run Bentley' hardly constitutes breaking news…
Partnership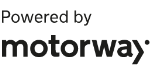 Need to sell your car?
Find your best offer from over 5,000+ dealers. It's that easy.
Bentley has tried to bring the Flying Spur up to date with a welcome dose of new tech, including a hard disc for navigation and audio data and the option of an excellent twin screen entertainment system for rear seat passengers. Those in the back can also dictate audio and climate settings with wireless touchscreen controller – which looks almost exactly like an iPad mini – or by using an app on a paired iOS or Android device.
How does it drive?
Predictably, much is familiar. The Flying Spur is still defined in large part by the effortless performance of the W12 engine, which summons massive urge at minimal notice and pulls strongly from 1500rpm all the way through to the 6250rpm redline. A measure of the Spur's sheer disdain for the laws of physics is the official 9.5-sec 0-100mph time, with Bentley also claiming a 200mph top speed – and with a faster 'Speed' version inevitably following later.
Not that the engine sounds any better than before. Part of Bentley's brief to make the Spur more comfortable has been a new acoustic underbody shield to dramatically reduce wind and road noise. This works extremely well; at cruising speeds the blower fan is the loudest thing in the cabin. But it also illustrates the W12's lack of aural character, with a slightly breathless note at speed, and noticeable induction noise on full throttle. The newer 4-litre V8 offered in the Continental sounds far better, and pulls nearly as hard, but that won't be offered in the Spur for some time.
The softer chassis settings have improved ride quality on rougher road surfaces. Our test route was in China – the car's largest market – and the air springs coped admirably with some extremely rugged tarmac. Even with the dampers in their softest setting the Spur doesn't wallow, and although it leans a fair bit under hard cornering loads, it doesn't feel any less precise than the old car.
But nor does it feel any sharper. The steering has a slight hesitation around the straight-ahead, doubtless to aid high-speed stability. And although it turns in impressively well for something of its size and weight, feedback through the helm is distant and muted. Grip levels are high, and the Spur will allow its cornering stance to be influenced via the throttle – although never to the extent of the sort of smoking oversteer that more hooligan rivals encourage. The front tends to run wide in slower corners, but easing off tightens the line nicely, and the rear-biased torque distribution of the four-wheel drive system helps you to get the power on early in longer turns. But it's fair to say the car's sheer bulk means it never feels less than its size on a tight, twisty road.
The new eight-speed autobox works well when left to its own devices, but there's a noticeable half-second delay when requesting new gears via the steering-wheel paddles. 
How does it compare?
In purely financial terms, pretty well. The basic Spur undercuts the less powerful Rolls-Royce Ghost by £30,000, and the far smaller Aston Martin Rapide S by £10,000. The new Mercedes S-Class will be considerably cheaper, though - and will still feature the option of a V12. 
Bentley acknowledges the Flying Spur's appeal in the UK will still be limited – just 125 found homes here last year, against 1100 in China.
Anything else I should know?
19-inch wheels are standard, 20 and 21-inchers are an option. Our test car was fitted with 21s and still rode extremely well.
Company sources confirm that a V8 version is a 'near certainty' for Europe, but we'll have to wait at least a year for it. 
The 'Continental' part of the original car's name has quietly been dropped; now it's just the Bentley Flying Spur.
Specifications
| | |
| --- | --- |
| Engine | 5998cc W12, twin-turbocharged, petrol |
| Max power | 616bhp @ 6000rpm |
| Max torque | 590lb-ft @ 2000rpm |
| 0-60 | 4.3-sec (claimed) |
| Top speed | 200mph (claimed) |
| On sale | Now |