BMW still considering faster 'i8s' supercar
Customer feedback means BMW is still looking into the possibility of a quicker 'i8s' model to top the i8 range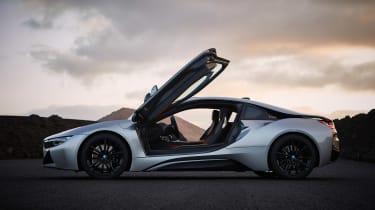 The possibility of a more performance-focused BMW i8 is still on the cards, according to the BMW i division's head of product management.
Speaking to our sister title Auto Express at the Detroit auto show, Alexander Kotouc revealed that some customers have been asking for a quicker i8, and that the company is still very much considering it.
'There is customer demand for a more powerful version' said Kotouc, but added that 'it needs to make sense for the brand'.
> Click here for our review of the BMW i3s
'You could put a V12 in there and it would be incredibly powerful but would it still be a BMW i car?' he explained, saying the company would need to find the right balance.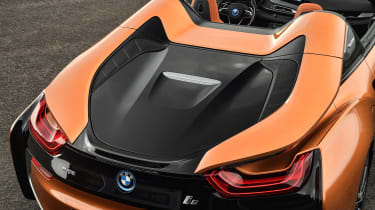 The current i8 made its production debut in 2014, and pairs a mid-mounted, 1.5-litre, three-cylinder turbocharged engine (much like that of the Mini Cooper) to a front and rear-mounted electric motor.
The powertrain develops a peak output of 369bhp and 420lb ft of torque, good for a 4.4-second 0-62mph sprint and the usual limited 155mph top speed. While these numbers are good in isolation, they do lag behind other cars available for similar money to (or less than) the i8's £112,730 entry tag.
An uprated i8 's' could comfortably eclipse these figures, but according to Auto Express, Kotouc suggests that a higher-performance i8 could house an entirely different powertrain if necessary - provided it maintained the brand's DNA.
BMW recently launched a sportier version of its smaller i3 city car, dubbed the i3s. With 12bhp and 15lb ft more than the regular car it's only modestly improved over the standard i3, but an improved traction control system and wider tyres give it a slightly more sporting edge that makes it the best-driving i3 yet.