BMW Z4 3.0si Coupe review - price, specs and 0-60 time
Tin-top Z4 impresses even in entry-level spec
Sometimes people ask me if they should buy a particular car. If it's a man posing the question, then this is the male equivalent of asking 'Does my bum look big in this?' They've usually already made up their mind, so if you say 'no' they reel off a list of reasons why they think they should buy it anyway and pretend you said 'yes'. If you say 'yes' then they think you're great – until something goes wrong with the car or they get bored of it or they realise that it looks pants in the spearmint green their wife chose, at which point you're to blame, despite the fact they would've bought it even if you'd said 'no'.
Someone asked me the other day if I thought they should buy a 3.0si Z4 Coupe, so I chose to play my 'get out of jail free' card and said I'd give them a call next week, after I'd driven it…
The first time I see the Coupe, however, I want to buy it, and I have a quick prod to check that I've still got a spare kidney. The Coupe's just so right. Classic proportions. Small but muscular. Stunning but not showy. Get inside and the infatuation grows further. The cabin is intimate but with a fantastic view over the long, smooth bonnet. The interior doesn't have any tricks up its glovebox, it's just refreshingly uncluttered with an aura of quality that nothing else at this price point can match. The M Sports seats in our test car are a £500 option but well worth it, as is the lustrous piano black trim at £355, but apart from that you wouldn't need to add anything else.
Engine, performance and 0-60 time
There's no starter button, just twist the key and the lightest volume-production six-cylinder in the world spins into life. It has a familiar 261bhp and 232lb ft, but this is the happiest residence it has found so far. It's a fantastically precise engine and sounds so honed that any tolerances must be waffer thin. It also feels genuinely quick, and because the engine encourages you to ring every last revolution from it you're given a sustained push in the back right the way through every gear. Standstill to sixty-two in 5.7sec seems eminently realistic. Sixty-two to standstill would, I'm sure, be equally impressive, although if anything the brake pedal has a little too much bite right at the top of its travel.
Partnership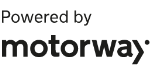 Need to sell your car?
Find your best offer from over 5,000+ dealers. It's that easy.
The six-speed 'box won't take any mollycoddling and needs you to be positive with your changes, so it can feel slightly obstructive in stop-start traffic, but it's great once you're attacking a road. The same could be said of the steering, which is weightier than some owners might expect but has no slack and comes with the bonus of a lovely thin steering wheel (M Division please take note).
What's it like to drive?
The Coupe instantly feels a different animal to the roadster: stiffer all round, but with the front feeling much more direct and eager to snuffle out an apex. Unusually for a small BMW, this means that on a bumpy B-road it's the front rather than the rear that commands your attention, the nose hunting out cambers and imperfections. It's not enough to slow you down, however, and the more you increase your speed, the more stability the Z4 seems to find.
Traction is huge. There's no M diff, so you won't be emerging from corners crossed-up with both rear arches filled with thick white smoke, but the 3.0si is a deeply absorbing partner down a favourite road, and the way you feel part of the car is almost Caterham-like. It has undoubtedly been engineered for people who want to drive, not just pose.
I can't see any earthly reason why you would want the stiffer M Sports suspension, or any dynamic reason why you should spec rims bigger than the standard 17s. I was even left wondering whether the M Coupe can really justify another £10,000.
Should you buy one? Yes, without a doubt, but I'm not sure those trousers are a good idea for your body shape.
Specifications
| | |
| --- | --- |
| Engine | In-line 6-cyl, 2996cc, 24v |
| Max power | 261bhp @6600rpm |
| Max torque | 232 Ib ft @ 2750rpm |
| 0-60 | 5.7sec (claimed) |
| On sale | Now |