New Bugatti model teased for 2020
Bugatti's promising a big 2020, starting with a new model we might see at the Geneva motor show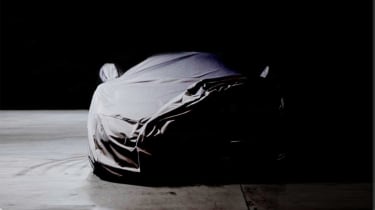 Bugatti has teased a new model it will reveal this year to join the Chiron in its small, but perfectly formed model range. The new model was previewed on Bugatti's social media channels, and although its identity remains a mystery, sources indicate this will not be a limited run or one-off model in the style of the Centodieci or Divo.
Although not much is visible under the cover, the extreme width and low roofline suggests it will be based on the same framework as the Chiron, leading to the possibility of an open-top version in a similar style to the previous Veyron Gran Sport.
The previous targa-style Gran Sport model was actually built in higher numbers than the coupe, making up 242 units of the overall 450 unit build run of the Veyron. In fact Bugatti produced over three times more open-top Gran Sport Vitesse models than the Veyron Super Sport on which it was based, making the business case for a new open-top model very strong as the Chiron enters its fourth year of production.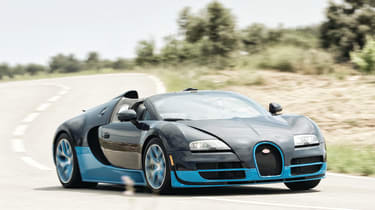 Like the Veyron, the Chiron's carbon tub and aluminium subframe construction doesn't allow for a folding roof mechanism, thanks to the huge powertrain taking up literally half of the Chiron's footprint. Instead, the open-top Chiron will likely have a manually-removable roof panel, similar to the Veyron Gran Sport.
As Bugatti generally puts on a big show at the Geneva motor show – we saw the one-off La Voirture Noire in 2019, and the Divo a year before – we suspect this new model will follow suit and be revealed under the bright lights in early March.