Daihatsu X-021 sports car – dead on arrival
Daihatsu was on the verge of launching a lightweight MX-5-rivalling roadster in the '90s, but it never came to be
The things you would have expected from Daihatsu in the 1990s were, broadly speaking, a tough Welsh farmer 4x4 called the Fourtrak, a slightly nutty hot hatchback called the Charade GTti, and a load of strangely cute or cutely strange Japan-only Kei cars called things like the Multi Jackson Utility Otter. What you wouldn't have expected was a lightweight MX-5 smasher called the X-021 and yet, out of the blue, that's exactly what the company brought along to the 1991 Frankfurt motor show. 
Officially X-021 was a concept car yet nothing in its appearance, right down to its modestly-sized 15-inch wheels, suggested an insane piece of whimsy. It looked like a production car rather than some outlandish design fantasy yet it attracted plenty of attention, even at a show featuring hometeam heroes such as the Audi Quattro Spyder, and even though bit-player Daihatsu had to make do with a stand in a gloomy corner just next to Lada. 
A month later X-021 was back on home turf for the Tokyo show where the original light blue concept was displayed alongside a second, bare X-021 chassis allowing visitors to gaze in wonder at the car's elegant aluminium spaceframe chassis with all-round double wishbone suspension, created in partnership with the Dome race team.
This racing connection manifested itself most obviously in the front springs and dampers which were mounted inboard and operated by rockers, though the naked chassis also revealed that the engine, a 1.6-litre four cylinder from the dreary Applause hatchaloon, was mounted entirely behind the front axle for perfect 50/50 weight distribution. The claimed output of 140 horsepower didn't sound white hot but it didn't need to be when the whole car weighed just 700 kilos. For the first time in its life the contemporary Mazda MX-5 – 260kg heavier, 367mm longer, 25 horsepower weaker – sounded like a slothful lard arse. 
Partnership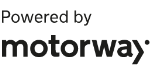 Need to sell your car?
Find your best offer from over 5,000+ dealers. It's that easy.
After its Tokyo outing the naked showcar chassis was worked up into a second running prototype wearing zingy bright yellow bodywork which Daihatsu used to once again tantalise Europeans, this time at the 1992 Geneva show, before taking the car back to Japan and inviting journalists to have a go in it. Road & Track was so impressed it put the X-021 on the cover of its July 1992 under the hubris-heavy headline 'Roadster revival!' and spoke enthusiastically of its balance, its crispness and its throttle adjustable handling. 
All the signs were that Daihatsu's roadster was heading to production and ready to give its Mazda rival a lightweight kick up the backside. There was nothing in its aluminium understructure or plastic skin that seemed ridiculous or difficult to make. Its engine came straight from a family car. Its interior, with simple instruments sunk into a retro-flavoured silver panel, looked entirely production ready. The concept even had an airbag steering wheel and a handbrake for heaven's sake. This was no flight of fancy, it was a real car just waiting for the green light.
And then… nothing. Though the grapevine quivered and the press cooed, Daihatsu never officially announced X-021 as a production car and therefore felt no obligation to announce when it was cancelled. Best guess is that, like a lot of exciting early '90s projects from Japanese car makers, it was considered non-essential in a time of economic turmoil and quietly culled to save money. We'd have to wait another decade for Daihatsu to come up with a roadster; the smaller yet heavier Copen.