Donkervoort D8 GTO-JD70 receives exposed carbon fibre finish
The limited-run Donkervoort D8 GTO-JD70 achieves 2 Gs of lateral acceleration and costs from c£150,000
Birthday cakes are all well and good, but how about a supercar made to honour your special day? Well, that's exactly what Donkervoort has done, celebrating company founder Joop Donkervoort's 70th birthday with the limited-run JD70, an evolution of its successful D8 GTO range.
Though it features all of the special-edition branding you'd expect, tweaks don't stop there. An entirely new carbonfibre body adds 80kg of downforce at the rear and 50kg at the front over previous models, allowing it to achieve a rather ridiculous 2 Gs of lateral acceleration, even on its standard road-legal semi-slick tyres – that's on a par with the £750k-plus McLaren Senna.
> One of two aluminium-bodied Aston Martin V12 Vantage Zagatos up for sale
Following its launch last year, the Dutch manufacturer will now offer the model in 'Bare Naked Carbon', exposing the carbonfibre bodywork under a clear coat lacquer. Available in gloss or matte translucent or tinted finishes, the option not only changes its appearance, but also reduces weight by 6kg to 694kg in total. 
Power comes from the same 2.5-litre turbocharged Audi five-cylinder as in the D8 GTO, with a healthy bump in power over that of the previous flagship car. Some 415bhp and 383lb ft of torque are sent to the ground through a five-speed manual gearbox, exerting 1.02 G on occupants under acceleration, higher than the force of gravity. A 0-62mph time and top speed are yet to be announced, but will likely improve on the 2.8sec and 167mph figures of the current range-topper.
The brand has also said that driver aids will be kept to a minimum, bucking the industry trend and strengthening driver-machine connection. Work with Bosch to include trick auto rev-matching software and features such as full-throttle upshifts has been undertaken, however, allowing drivers to extract every last drop of performance.
Partnership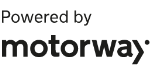 Need to sell your car?
Find your best offer from over 5,000+ dealers. It's that easy.
Weight sits at an astonishing 700kg for the standard GTO-JD70, dropping to 694kg should you opt for the 'Bare Naked Carbon Edition'. These numbers are achieved through the use of the brand's EX-CORE® carbon technology, an engineering feat that gives the chassis a staggering total weight of just 54kg. Over 95 per cent of the model's bodywork is constructed from carbon, and even the battery is lightweight, saving 7kg over a standard unit.
Donkervoort managing director Denis Donkervoort said: 'The JD70 is the distillation of everything we know and everything we've learned on the road and the racetrack, from trackdays and from customer talks and, of course, from Joop's own ideas on what a supercar should be to its driver.'
First examples were delivered to customers in June; Donkervoort has announced that half of the 70 allocations have already been accounted for. Prices start from €163,636 (c£150,000).