VW Golf GTI on Michelin winter tyres
As the cold weather rolls in, Jon Birch has volunteered his VW Golf GTI to test Michelin's latest winter rubber...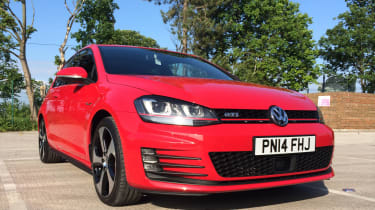 Let me start by introducing myself. I'm Jon Birch, a 27-year-old Sales Manager from Ormskirk in the North West of England. Since I was five years old I've been obsessed with the freedom that cars allow us, the design, the noises, the emotions of being up close to something special. My teenage years were spent being completely focused on turning 17 and passing my driving test, reading car magazines and looking at the pictures, dreaming that one day I might be allowed behind the wheel of an exotic supercar.
One of my fondest memories was when a family friend took me for a spin in his (then new) Ferrari 550 Maranello. I was only nine-years-old at the time but I remember it so well, the noise of its V12, the relentless feeling of the torque as we surged down the road, the sound of the manual gear selector click-clacking around it's wonderful open gate, a sound now sadly confined to the history books as far as Ferraris and Lamborghinis are concerned.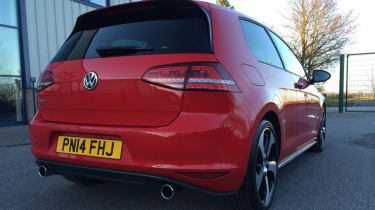 Today, I'm the proud owner of a MK7 Golf GTI and have travelled just over 8,500 miles in its heated Tartan seats since March. It's a different spec to the evo Fast Fleet car, with a couple less doors, only two pedals in the drivers footwell and it's missing the electronically controlled mechanical-diff, bigger brakes and 10bhp the £980 Performance Pack brings. Although the standard spec on a GTI is pretty generous, other options I did tick were the £880 Dynamic Chassis Control, Navigation, Winter Pack, Keyless Go, Reversing Camera and Service Pack. This makes for an ownership experience more fitting of a car costing much more than a shade over £26,000.
Dynamically, the GTI isn't the most exciting car in the warm hatch sector – a car with 'only' 217bhp can't really be called 'hot' in this day and age, can it? - However its depth of ability is well documented in the evo sheets. However, there is one area where VW has fallen short in my opinion, an area key to the dynamic capabilities of any car… the rubber it uses to connect the car to the road. VW decided to fit summer rubber from one of Michelin's main competitors to the GTI, but according to evo's 2014 Summer Tyre Test (evo 201), this particular tyre struggled in the subjective and measured tests. Reducing the pressures helps a bit, but wet weather grip is pretty poor and the car struggles with full throttle acceleration in second gear… Not something I expected with 217bhp and 258ft lb of torque.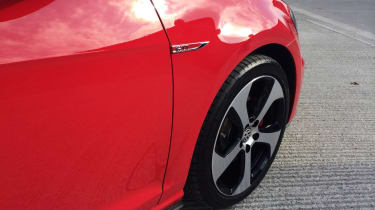 I was lucky enough to be asked to test some Michelin Pilot Alpin winter tyres over the colder months and the temperatures are not far off dropping into single digits now so they are being fitted very shortly. I've never had a full set of winter tyres before so there are several things I'm looking to understand from the experience. Firstly, are they all they're cracked up to be in terms of grip levels? Secondly, how do they affect the dynamic capabilities of the car? My guess is that they will dull the responses down a little bit, but offer better wet weather grip than the summer items.
I've got a few decent trips planned over the winter, which have started with trips down to the Wales Rally and the Classic Car Show at the NEC, I'll also be taking some day trips out to visit some of the great driving roads we're blessed with in the UK to give the tyres a proper workout so I'll be reporting back to let you know how they're performing.
Until next time…