This week on evo – Audi R8, WRC 2017, Boxster Spyder and more
A look at the most exciting things from the world of evo this week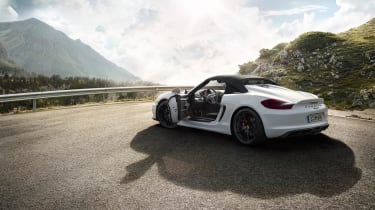 We've reviewed two of this year's most anticipated German performance cars this week on evo – the new Audi R8, and the latest Porsche Boxster Spyder.
Each is a fantastic vehicle in its own way, though they're sure to appeal to different buyers. Appeal is at the heart of Colin Goodwin's latest column this week, in which he reveals the car that disappointed him the most. Click on the link and let us know which car disappointed you.
Audi R8 V10 Plus review
The old Audi R8 has long been an evo favourite, providing sports coupe buyers with a real alternative to the Porsche 911.
The latest car might not be as striking as its predecessor, but there's a lot to like about the way it drives. Head to our review to see what Road Test Editor, Dan Prosser, thinks.
WRC in 2017
Depending on who you ask, the current World Rally Championship is either mildly disappointing or the shadow of its former self.
Either way, the sport is due a shake-up, and 2017's regulations should do just that. More power and more dramatic styling is the order of the day. But will it work?
evo speaks to Nissan's Darren Cox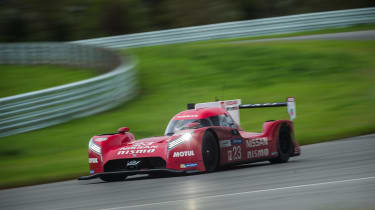 Now the dust has settled on Le Mans, we spoke to Nissan's head of motorsport, Darren Cox, to get an insider's take on Nissan's performance at Le Mans.
It's an intriguing and honest look at the team's performance. Click here to see what Nissan got right, and what it got wrong, at the world's most famous endurance race.
Ask Goodwin – most disappointing cars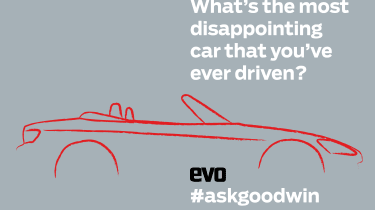 We've all been there – the heady anticipation of driving a new car, only for the joy to evaporate when you get behind the wheel.
Colin Goodwin's motoring career has been long and varied, but you may be surprised by the car he found most disappointing.
Porsche Boxster Spyder review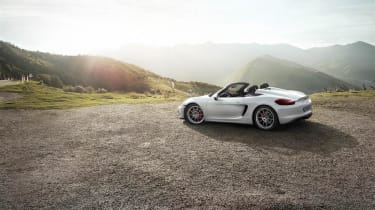 Here's the other German sports car of the moment: The Porsche Boxster Spyder.
The original Spyder was a hugely appealing take on the regular open-top sports car, and it seems the new model is equally improved over the already-impressive Boxster GTS.