This week on evo – Mazda RX-7, McLaren 675LT and more
A look at the most exciting things from the world of evo this week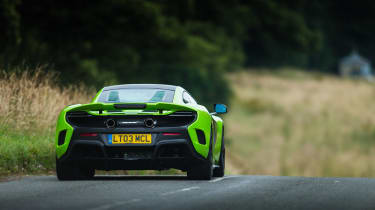 Unnecessary gadgets have been subject to evo's scrutiny this week - columnist Colin Goodwin tells us in his latest entry which modern gadgets he'd be rid of given the choice.
Elsewhere, it's all about the noise - from driving an endurance-winning Mazda on track, to experiencing Ferrari's FXX K from the passenger seat. For a more relaxed take on Ferrari motoring, there's always the option of buying a historic concept car - read about this and more below.
Watch – Mazda RX-7 on track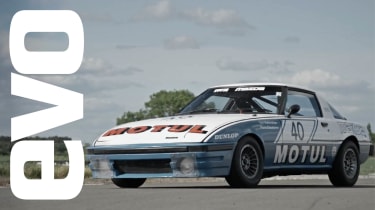 You might not have heard of the 1981 Spa 24 Hour-winning Mazda RX-7 before, but you'd certainly be able to hear it coming.
Watch Dickie Meaden as he gets to grips with the 80s endurance racer – and its surprisingly physical driving experience.
Ferrari Pinin for sale
Ferrari hasn't made many four-door cars in its history – aside from a few limited-run creations for the Sultan of Brunei – but there have been fewer still opportunities to buy one.
If you've got half a million pounds going spare, the Ferrari Pinin concept could be just the car to change that.
McLaren 675LT review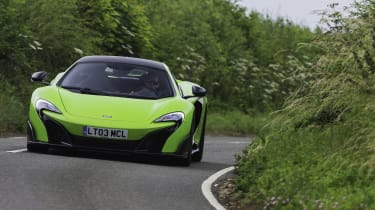 The latest and greatest McLaren Super Series car, the 675LT brings back a name from McLaren's history – Long Tail.
It doesn't quite have the extended proportions of the McLaren F1 carrying the moniker, but that certainly doesn't hamper its performance.
Ferrari FXX K ride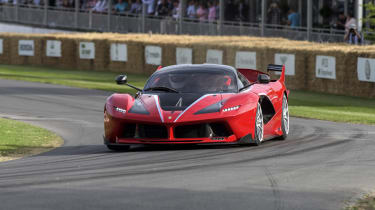 What does it feel like to ride in the Ferrari FXX K as it tears up the famous Goodwood hill climb, at the Festival of Speed?
Web editor Hunter Skipworth got just such an opportunity. You can read his story here.
Ask Goodwin – unnecessary gadgets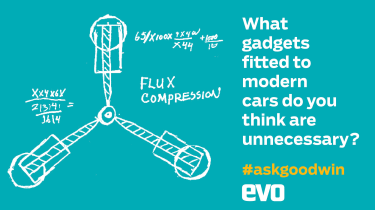 Modern cars are teeming with gadgets, both handy and useless. But which ones are worth having, and which should be consigned to motoring's Room 101?
Colin Goodwin once again answers a reader's question, and lets us know his own pet peeves when it comes to in-car gadgets.