This week on evo – BMW M2, Ferrari 488 Spider and more
A look at the most exciting things from the world of evo this week
It's been a great week for performance cars on evo.co.uk, with a new Ferrari revealed, another driven, and the latest BMW M car detailed in full.
Meanwhile, Lexus launched its V8 super saloon this week, and we've driven that too. Tesla's own super saloon – the all-electric Model S – is undergoing another update that'll grant it some self-driving powers. Scroll down to read the best of this week's stories.
Ferrari F12 tour de france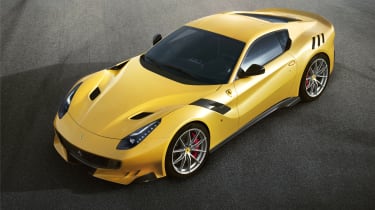 Ferrari will make just 799 examples of its F12 tdf – or Tour de France, to give its full title. Each one will feature a 769bhp version of the naturally-aspirated V12, and less weight to boot.
The regular F12 is already ballistic, so we're intrigued to see what an even faster version feels like. You can find out all the details in our full preview.
Ferrari 488 Spider driven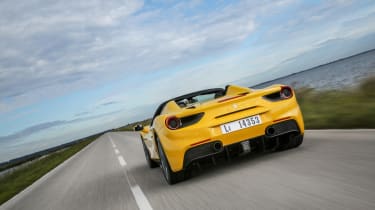 If you've got over Ferrari's use of turbocharging on its latest mid-engined, V8 supercar yet, then perhaps you'll be further intrigued by the prospect of an open-topped version.
We've driven the new Ferrari 488 Spider and reckon the Maranello firm has hit the mark – even if it's still not quite as aurally enthralling as its predecessor.
Lexus GS F driven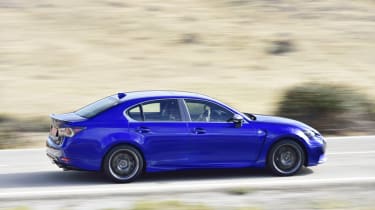 Toyota's luxury arm has taken quite some time to field a rival for cars like the BMW M5 and Mercedes-AMG E63, but now it's finally here – and we've driven it.
We'll not give away the verdict here, but suffice to say Lexus hasn't tried to beat its German rivals – rather present an alternative option, with natural aspiration and passive dampers. Read our thoughts in the review.
BMW M2 revealed
Would you like M4-matching performance in a smaller, lighter package? That's effectively what the new BMW M2 presents, and full details on the car are finally here.
Reassuringly, M division has taken criticism of the current M3 and M4 on board with the latest car. Will it become the M car to lust after?
Tesla Autopilot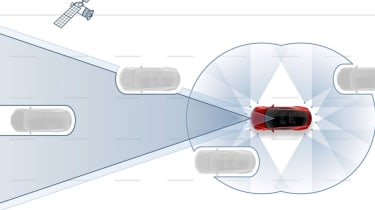 Autonomous cars are nearly here. But you shouldn't panic, because Tesla Motors CEO also sees a future for cars driven by actual humans.
Find out how here, and read details on the new semi-autonomous functions of Tesla's latest software update. You can find our full Tesla Model S review here.