The evo Honda Civic Type R quiz
How well do you know the Honda Civic Type R?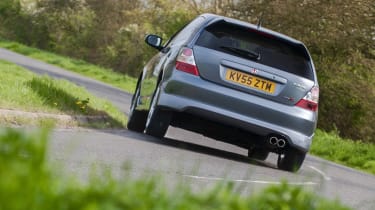 This week Honda revealed the next generation Civic Type R at the Paris Motor Show. As excited as we are about the prospect of a new, fast, Japanese hot hatch we won't be forgetting the rest of the Civic Type R family any time soon. So, to celebrate just how much we love them, we have created a quiz to test your knowledge on the Civic Type R.