Motorsport car swaps: which drivers should change disciplines?
As Fernando Alonso steps into the world of IndyCar, the evo team wonders which other pro drivers should swap motorsport disciplines
Two million people watched Fernando Alonso's first IndyCar test on Wednesday. It's safe to say that however the Spanish two-time Formula 1 champion does when he tackles the Indianapolis 500 later in the month, his presence has caused a bit of a stir.
There are sound reasons why, of course. Alonso is frequently dubbed the greatest driver currently in Formula 1, held back only by a woefully underperforming car and still a fantastic racer on the right day.
There's also the intrigue of seeing whether he'll eventually follow in Graham Hill's footsteps to win the "Triple Crown of Motorsport" - the Monaco Grand Prix, Indy 500 and 24 Hours of Le Mans. He's undoubtedly one of only a select bunch of drivers who could legitimately triumph in all three disciplines.
And Alonso has an engaging personality, one that has mellowed over the years, aided rather than hindered by tough seasons, such as his clashes with Lewis Hamilton in 2007. He's likeable, and there are few of us who don't want to see him do well.
> Motorsport pictures of the week
But mostly, there's the possibility it raises for others to do similar; for the world's greatest drivers to seat-hop between series, be they F1 stars, rally drivers or touring car aces. Here are the drivers we'd like to see step outside of their comfort zones - and where we'd like to see them.
Lewis Hamilton in NASCAR
By Antony Ingram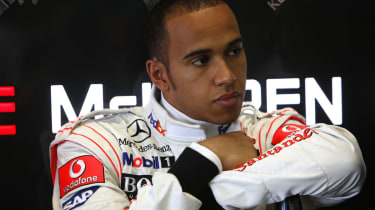 There's precedent here: Hamilton traded places with Tony Stewart back in 2011 in a highly-publicised car swap. Both drivers loved the experience, and despite a damp track surface the Brit adapted quickly to the near-900bhp stock car. It's hard not to imagine he'd be competitive. But there's more to it than that.
Hamilton also has the right personality for NASCAR, more of a media-friendly celeb than many F1 drivers but combative enough in the car that he'd not be afraid to trade paint with drivers like Kyle Busch and Joey Logano. Whether he could trade punches with those two is another matter...
Sébastien Loeb in F1
By Adam Towler
The moment has passed now, but there was a point in time when Loeb's domination of rallying was so absolute, his aura of invincibility seemed to compel a wild card entry into F1. And what motor racing fan wouldn't have wanted to see the mercurial Frenchman take on the grand prix establishment - to shake things up, to induce an element of unpredictability into the sport.
His famously precise driving style - neat, tidy and blisteringly quick rather than flamboyant in the traditional Scandinavian style - would have surely been more appropriate than many a rally driver, and his mental approach was as steely as anyone. He's finished second at the Le Mans 24-hours, won in a 911 in the French Carrera Cup and, of course, clinched that memorable Pikes Peak victory in the loony Peugeot.
He's raced Touring cars and other sports cars, too, and yes, did win the WRC nine times in a row. And yet the FIA decided he wasn't a suitable for a super licence, unlike the multitude of paying drivers that have formed the latter rows of the grid in recent years. Really.
Max Verstappen in V8 Supercars
By Jordan Katsianis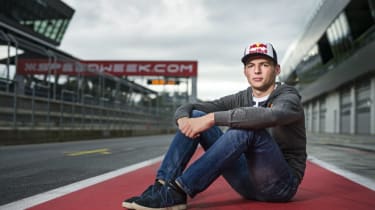 Max Verstappen has immense car control, great awareness of the track around him and the shrewd ability to anticipate what his rivals are about to do. Put him into a rear-wheel drive, V8 powered touring car and it could be an entertaining combination; Verstappen in V8 Supercars? Yes please.
V8 Supercars are big, heavy and easy to upset on tighter circuits requiring lots of small, instinctual inputs to get the most out of them, Verstappen seems to run on instinct. Now wouldn't that be a sight?
Kamui Kobayashi in World Rallycross
By Richard Lane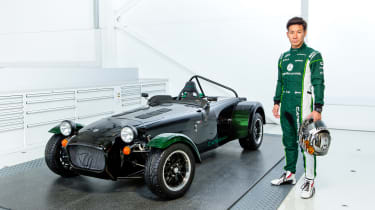 Come on, who doesn't miss Kamui Kobayashi in F1? Last of the late brakers (sorry Lewis) and up the inside line like a rat up a drainpipe, Kobayashi's banzai methods didn't make him the most popular driver in the paddock but it was box-office for the rest of us. None more so than at his home race at Suzuka, where he saw every corner as a chance to overtake and once gathered up the mother of all swappers through 130R.
A showman with the talent to match, it's time to get this man behind the wheel of his mechanical spirit animal: a World Rallycross car. Once he's won this year's Le Mans 24 Hours with Toyota, that is.
Lewis Hamilton in the British Touring Car Championship
By Will Beaumont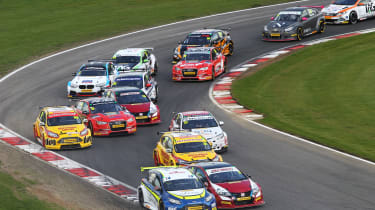 The British Touring Car Championship isn't the most sophisticated of racing these days, but for that very reason I'd love to see Lewis Hamilton enter a few races. The cars, the racing and the environment would be a huge contrast to the high-level super-sophisticated motorsport that Hamilton has been competing in for a good proportion of his life.
Seeing Hamilton coiffed and bejeweled in a damp, grey and windy paddock at, say, Croft would be part of the appeal, admittedly. But I suspect he'd be much more comfortable when behind the wheel, his driving style – his fighty aggression and supreme sense of awareness – would really suit the short sprint-like BTCC races. I also think he'd relish the opportunity that saloon cars would grant him to get a little closer – ok, a lot closer – to the other cars.
There's no guarantee, despite being a Formula One world champion, that Hamilton would be significantly faster than the rest of the field so the racing should remain typically close. Not a lot changed when Nigel Mansell entered a few BTCC races in a Mondeo during the 90s, it was just as spectacular as always.
Dale Earnhardt Jr in Formula E
By Steve Walker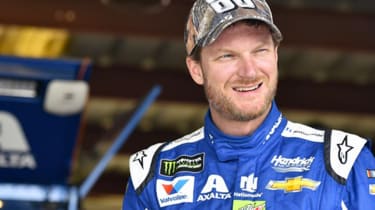 Dale Earnhardt Jr has NASCAR in his blood and, as an extension of that, quite a bit of the green, ethanol-laced gasoline blend that powers the series' pushrod V8s. So isn't it about time Dale Jr thought of the polar ice caps and took to the driver's seat of something more environmentally responsible?
We can feel we're losing you already here, but just imagine Dale Earnhardt Jr coming from his dynasty of legendary US stock car heroes to the snug driver's seat of a Formula E racer. The two-time Daytona 500 winner would be swapping NASCAR's deafening V8 burble for the milk float squeal of electric single seaters, trading high-speed banked ovals for technical street circuits.
It'd be a major leap out of the comfort zone, even for a man of Dale's prodigious driving talents, but if he could turn just a few of his all-American petrolhead fans on to the joys of EV, it might keep us all above sea level for another few years. Some more NASCAR-style car-to-car contact and pit lane fist fights would do the Formula E spectacle the world of good, too.
Which racing drivers would you like to see tackle new disciplines? Let us know in the comments.