evo Treasure Hunt
You've searched and succeeded, all our images have been found.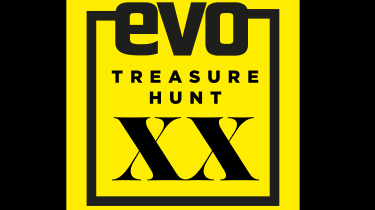 In case you haven't noticed, evo has a brand new website and to celebrate the launch of our faster, more powerful online portal on the thrill of driving, so we ran a fun little treasure hunt to help you learn the new site, and experience all of its great new features. 
Hidden around the site were a series of numbered 'evo treasure hunt' logos for you to find, all of which have now been found and reported. Below are details of all the prizes that are up for grabs and which numbered logo they correspond to. We've got a place on an evo track day, subscriptions to the magazine, evo 'The Thrill of Driving' books and car cleaning kits from Meguiars. As the prizes are won, we'll update the page so you can see what's still out there to be found.
Unfortunately, the competition is only open to UK residents. You can find full terms and conditions here.
| | | |
| --- | --- | --- |
| Logo numbers    | Prize | Status   |
| 1 | A ticket for one car and two drivers at a 2020 evo Track Evening     | All found |
| 2-4  | A year's subscription to evo magazine | All found |
| 5-9 | An evo 'The Thrill of Driving' picture book | All found |
| 10-19  | A Meguiar's car cleaning kit | All found |
Thanks to all who participated, and keep an eye out on the site for all the performance car news, reviews and features as we continue to grow on our exciting new platform.