Ford Fiesta ST review – ride and handling
Drives with an old-school enthusiasm not generally found in most new rivals
Handling was always the old ST's strongest point and it remains so with the latest model. It's one of the most entertaining hatches on sale – agile, engaging and always 'up for it', with the capacity to make short journeys to the supermarket as fun as backroad thrashes.
Steering first. It's sharp – around 14 per cent faster than the old car's set-up – and you get a reaction from the car the instant you steer off the straight ahead. It's responsive and well-tuned to the rest of the chassis, and is at its best on dry, smooth roads. Throw bumps and slick surfaces into the mix and it can start feeling a little too darty and unsettled, and given the mobility of the rear axle, there's a chance that sudden movements can result in a quick spike of oversteer.
The steering's weighting is pretty good, though, increasing progressively through the different driving modes, though there's not much feel until you're really putting some loads through the tyres, at which point you're probably travelling rather quickly. If there's a demerit it's that the steering is so quick you don't really feel like you're having to actually do much to navigate most corners, which takes away some interactivity and enjoyment on all but the twistiest of roads.
You'll spend some time fighting the limited-slip diff on rougher surfaces, too, and depending on the road surface you may find yourself fighting cambers and ruts, but it's less aggressive than say, a Hyundai i20 N. The diff certainly isn't as aggressive as that car's, but it's satisfying to get on the gas early out of a corner and feel your line tightening rather than washing wide – and the ST's rear axle always feels willing to help out by slipping just enough to minimise understeer from turn-in all the way to corner exit.
Partnership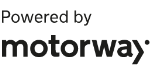 Need to sell your car?
Find your best offer from over 5,000+ dealers. It's that easy.
The ride? Well, despite a set of semi-adaptive dampers, it's still pretty firm. The ST's dampers vary between two rates depending on the frequency or range that the wheel is moving. When the wheel travels across a short distance but at a high frequency, as it might on a rough road, the damper reverts to its softer setting. At longer, low frequency wheel movement, that would suggest increased body roll and pitch from more enthusiastic driving, the damper uses its firmer setting.
Although the new ST's ride can be annoyingly firm on some surfaces, to the ST's credit it never feels like it's being shaken apart, even on rougher roads. Just like with the old model, the firmness bleeds off as speeds rise, the frequency selective dampers seemingly happier dealing with greater loads.