Ginetta G56 GTA review – a fabulous portal into the world of motorsport
Ginetta's V6 race car is aimed at both newbies and experienced drivers: evo takes to the track to experience life in the Ginetta Academy first-hand
This is the Ginetta G56 GTA, and it made me cry. (In a good way.) I'll explain the tears in a bit but, first, the car: GTA stands for GT Academy, and it represents one of the first legs on the Ginetta racing ladder. 
Ginetta, the Leeds-based road and, predominantly, race car manufacturer, has become one of the pillars of British motorsport since the marque came under the control of Lawrence Tomlinson in 2005. For teenagers, the Ginetta Junior championship is now established as one of the must-drive routeways for stars of the future, with alumni including Lando Norris and Jamie Chadwick. At the top of the adult motorsport tree, Ginetta has raced in LMP1 at Le Mans and still produces successful prototypes for racing in LMP3 and beyond. And in between, Ginetta's G50 model, and G55 evolution, has become one of the most successful GT4 racing chassis in the category's history.
That chassis has since been further evolved into this car, the G56. And the GT Academy is Ginetta's recently introduced series aimed at rookie and intermediate adult drivers. This particular car, for one glorious summer, is joining the evo Fast Fleet as 'our' racing car. You'll be able to read about its adventures in the magazine, and before we give the car up, we're taking part in two rounds of the 2023 Ginetta GT Academy championship.
> Our first taste of the Nürburgring 24 Hours in a Maserati GranSport Trofeo
Ginetta G56 GTA: in detail
Tomlinson designed the GTA car during lockdown in 2020, and the Academy had its inaugural season in 2021. 
It's brutish, and beautiful (brutiful?): a low, wide, front-engined GT car with muscular proportions and fibreglass bodywork. Beneath that, there's a very stiff, strong, tubular steel chassis with a 3.7-litre Ford V6 engine at the front. The naturally aspirated engine was originally designed for pickup trucks in the US market but when it's unboxed at Ginetta HQ in Garforth it's swiftly transformed into a dry-sump race engine and teamed with a six-speed Quaife paddleshift racing gearbox and differential. 
Partnership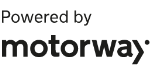 Need to sell your car?
Find your best offer from over 5,000+ dealers. It's that easy.
The naturally aspirated engine develops 270bhp once Ginetta's done with it, and a lot of torque: 299lb ft. There's plenty of headroom for it to develop more power (and it does, in the next-level-up G56 GT Pro model) but it has been tuned for driveability and long intervals between servicing. The whole car weighs 1100kg.
A few components are sourced from other production cars (such as the hydraulic power steering system, for example, sourced from the E46-generation BMW 3-series) but not many: virtually the whole car is built from scratch in Ginetta's Garforth factory, and the few components it doesn't produce itself, it sources as much as possible from suppliers in the Yorkshire area.
Price for a brand-new G56 GTA is around £80,000 + VAT. It's the entry level in a three-tier family of G56 models: the GTA, the new-for-2023 G56 GT Pro (or GTP for short), with 310bhp, bigger brakes with ABS, traction control and a price tag north of £100k. Then there's the G56 GT4: 6.2-litre V8, 500bhp, and eligible for countless national and international GT racing series around the world.
Oh, and there's also a G56 road car, the GTR, with a H-pattern gearbox and a 6.2-litre V8. And headlights (the GTA car's lights are stickers, only noticeable once you're up close with the car).
GT Academy: the championship
There are two classes in the GT Academy championship: the GTA class for drivers with race experience, and the Rookie class for drivers new to motorsport. Ginetta is keen for the championship to be accessible and enjoyable for drivers of all levels of experience, and seriously experienced drivers might be steered towards the new GT Pro championship, the next step up the ladder (and includes a separate class for the older G40 GT5 model, too).
Rookie drivers are capable of fighting for race wins with the more experienced GTA class drivers (and often do).
All cars in the GT Academy race on Michelin Pilot Sport 4S road tyres, in the wet and the dry, to save costs. They're far cheaper than racing slick and wet-weather tyres, and last longer, even withstanding lock-ups well (the G56 GTA doesn't have ABS, nor does it have traction control – no bad thing). Drivers are limited to three sets for the season. 
That means it sits on 20-inch wheels, which look incongruously large for a racing car but add to the car's muscular presence. Road tyres also make the car easier to learn for rookie drivers, losing grip in a more predictable, less spiky way at the limit than slicks. 
Although the G56's dampers and anti-roll bars are adjustable, Rookie class drivers must all race with the same set-up (including tyre pressures), for the most level playing field possible. GTA class drivers are free to do whatever they want, set-up-wise.
Both classes tot up separate points through the year, with a GTA champion, a Rookie champion and an overall champion crowned at the season's end. The 2023 season runs over eight rounds at different circuits all over the UK, supporting the glamorous British GT Championship, with two or three races at each round alongside the Ginetta Junior and GT Pro Championships. evo is joining the Academy grid at Oulton Park and Silverstone.
How it feels to drive…
You sit behind a cut-down carbonfibre steering wheel, of the type you'd expect to see in a single-seater or prototype racing car, with a configurable digital screen ahead showing you all the vital data you need. 
Crank the engine a few times with the ignition toggle off, to get the oil pressure up, then hit the starter button. You use the clutch pedal as normal to put the car into first gear and to pull away, and at low speeds in the pitlane (like most racing cars the transmission is shunty at low speeds; it's not designed to go slowly). Once you're up to speed you won't need it again; it's designed for flat-throttle upshifts, and has autoblip for smooth downshifts. Shifts are smooth, and fast, and it's a user-friendly system. You can't change down too early and over-rev the engine, either. 
The G56 has 50:50 weight distribution and that's reflected in the way it feels to drive. It feels spot-on from the very get-go; like you've been driving it for years. With all that torque and road-legal tyres, the rear wheels spin enthusiastically from cold but once they're warmed up there's excellent traction thanks to the racing suspension geometry and the handling feels balanced, approachable. 
The engine loves to rev: with it having its roots in a pickup engine I'd expected it to feel burly, lumbering somehow, but it's far from it. It gathers revs quickly and has a lovely responsive feel with lots of headroom. 
…and how it feels to race
evo is joining the GTA grid at two rounds in 2023, including the season opener at Oulton Park. Here's how our first outing went…
We meet our car early Friday morning, test day. It's box-fresh, straight from the factory floor. Every surface is spotless, the body panels pure white (apart from a few home-made evo stickers applied by yours truly). Even the bristles on the steering wheel's fuzzy-fabric grips are so fresh your hands feel like they're being given a low-level electric shock if you grasp the wheel without gloves.
It's being prepped by the want2race team, Ginetta's in-house racing organisation who look after all the Rookie class drivers in the championship. Having been very fortunate to have taken part in sporadic journalist guest drives in different racing cars before joining evo, I'm entered in the GTA class. (Although I'm a bit rusty, having raced once in the last two years – getting in my excuses early, and therefore sounding like a real racing driver, ironically.)
We have two short practice sessions on Friday, made shorter by a series of red flags for incidents, but it's still a vital opportunity to get to know the car. I've learned that it's wide, after discovering a light smudge on the offside front wing from a tyre stack at the Knickerbrook chicane (this car's left-hand drive. Happily it rubs off easily); I've learned that once the road-legal tyres get hot, they tend to stay hot and there's a drop-off in performance after the first few laps; and that the G56's handling feels incredibly well sorted, in the way you'd expect from a chassis that's had years of development.
My laptimes are some way from the ultimate pace but they're in the right ballpark, and I've learned a lot. I learn even more the next day, thanks to driver coach and Ginetta GT4 Supercup race winner Jamie Falvey. Ginetta lays on driver coaches for any GT Academy driver in their first season who wishes to use them, and Jamie is great: he goes through my on-board video from Friday's testing and before qualifying I've got a circuit map jotted with key points to find time in every sector. 
It works. When the flag falls on qualifying, I'm fifth fastest, 1.7sec behind the polesitter, 2022 Rookie champion (and evo subscriber, incidentally) Ravi Ramyead. Still a good chunk of time away from the front but far better than Friday. 
And it's about to get better still. We go to the grid, heartbeat hammering, and I practice a race start as the field pulls away on the warm-up lap. The rear tyres bonfire into wheelspin, and I make a mental note to use fewer revs when we make the start for real. It works. I manage a swift reaction to the lights and the softly-softly throttle approach leapfrogs me off the line and almost alongside third-placed Ed Acres on the run to the first corner. I'm able to have another go into Cascades before he (fairly) closes the door. The other side of that door, there's a cloud of tyre smoke – to my surprise it's Ravi Ramyead, who's spun out of the lead. We stream through the smoke onto the Lakeside straight and, somehow, I'm in third place. 
I know that if I keep a clear head and don't make any mistakes a podium really could be on. Easy to say. Difficult to do, not least because there's much less grip now than in qualifying, perhaps because with the sun beating down the track surface is much hotter. I'm starting to see how Ravi was caught out – the track feels like there's a third less grip than there was earlier, and I'm struggling to get the car stopped into the chicanes. 'Please stop!' I hear my own voice say through my crash helmet, pulling downshift paddles on the way into the Knickerbrook chicane (and feeling thankful that there's built-in software to prevent buzzing the engine by pulling a paddle too early). My mirrors are filled with the glossy green car of Thomas Shelley, and I can't shake him. I feel painfully slow through the two chicanes and his G56 is so close I feel like its grille is aiming to swallow evo's car whole, but I'm able to pull just enough of a gap elsewhere on the circuit to hold him just at arm's length. 
I'm concentrating as hard as I possibly can, which means I don't remember much. Fleeting snatches of things here and there. A lock-up into the banked Shell Oils hairpin; it must have been a big one because the cabin fills with tyre smoke for a moment, and I think a silent thanks to Michelin's tyre engineers for creating a tyre hardy enough to withstand a lock-up so well. I remember getting on the marbles at the scary-quick double-apex Druids corner at one point, and thinking the same to Ginetta for engineering a car with such friendly handling.
And I remember being so, so hot. Body tense and unable to relax, wearing layers of Nomex fireproof gear on a hot, sunny day, it's like driving from inside a sauna. I fantasise about switching the air-con on, but know however much horsepower it might drain would make me a sitting duck for the lizard-green car I can't shake from my mirrors.
And that's how the race ends. P3! A podium! And, yeah, some tears. I have to admit to having a little involuntary cry on the slowing down lap. It's the pressure of race-long defending lifting, mixed with the sheer joy of racing the G56 around a circuit as thrilling, and unforgiving, as Oulton Park. Motorsport can bring out the most intense emotions in you. And, perhaps selfishly, it's because until this opportunity came along I wasn't sure I'd ever race a car again, and I certainly thought my podium days were likely behind me. It's more than I'd dared hope for and the emotion takes me by surprise.
And there are still two races to go, a day later…
You can watch the first race here.
Race Two offers a new challenge: rain. The circuit's been soaked with a late downpour, and though it's gradually drying it's still seriously slippery. I use even fewer revs off the line than the day before, and it works a treat: I'm springboarded from sixth to third by the first corner. There's a line of cars battling in my mirrors but I get a bit of breathing space when there's a spin behind me, and I'm able to sit relatively comfortably in third spot. That nearly becomes second on a safety car restart when I'm able to have a go at second-placed Nick White who gets a compromised exit from the first corner while battling with Ramyead but he defends well and I can't live with his or Ramyead's pace after that. They stretch their advantage and I take the flag in third, followed over the line by the rapid rookie Matt Shaw. 
It doesn't feel any more real to stand on the podium a second time. I'm in a bit of a daze, and it's not until later I discover my face is aching from smiling so much. 
Appropriately, Race Three has a bit of everything and it's the most dramatic way to finish. With the grid set by the results of Race Two, I'm starting third, on a damp track, with more rain looking to be on the way. Finally, my startline look runs out: I react promptly to the lights but decide to shift up to second gear early, to kill the wheelspin on the slippery track surface. It doesn't work: the engine bogs down and I'm passed by the rapid starting Mackenzie Walker, dropping to fourth place. 
Walker's on a mission and passes Nick White for second place, before going off the road at Lodge corner and putting me back into third place. I dare to start dreaming about a podium hat trick. Big mistake. A safety car is called for Walker's car to be moved to safety, and at the restart Matt Shaw is right on my tail. Into Lodge, I'm a touch cautious under braking in the damp and feel a thump in the back as Shaw's car hits the tail of mine. My G56 is boosted forward, and I try and use human ABS on the brake pedal, rapidly varying the pressure to j-u-s-t keep it out of the gravel trap and escape from the corner still on the track, but down to fifth place as Shelley and Acres nip through. 
It's a completely honest mistake from Matt, my team-mate in the want2race garage, and there's no malicious intent in the move. I set about trying to catch the cars ahead and – actually, with the pressure off – really enjoy myself. In third place I'd be driving with tension, watching my mirrors and never relaxing. Now that the worst has happened, there's nothing to worry about. So I get my head down and get onto the tail of Acres, battling with Shelley. For a while we're in a three-car train, and then I get a run on Acres up the hill from Hislops chicane, getting back into fourth place. Next lap, he gets alongside on the way out of the first corner, then, perhaps unsighted, squeezes me towards the grass. There's a sickening kerchung noise as our wheels touch, then he's through. Ramyead and White take the top two spots, far up the road, and Shelley, Acres and I cross the line in a huddle, rounding out the top five. 
You can watch the race here.
A more frustrating finish than the first two races but I can't feel anything other than elated. Then I remember the damage that's surely been inflicted on the car: I climb out, expecting it to look trashed – and it's fine. Not a panel out of place. Barely a mark on it. These cars really are built for the job of going racing, and they do it well.
I couldn't be more impressed with the G56, and with the want2race team's fastidious prep work on it before each race. The team say the car is much easier to work on than other GT4 cars based on road cars they've encountered. Everything is designed to be taken apart easily, everything is accessible, set-up changes are swift and straightforward. 
And if you were to be running the car on trackdays, rather than in full-blown racing, the lighter G56 can look after its tyres and brakes better than conventional supercars, while lapping quicker. 
If I had the money… 
Nothing makes you experience emotion as intensely as motorsport – and this fierce-looking but user-friendly car is one of the best seats in the house I can imagine to experience it from.
> Ginetta G56 GTA review – racing it at Silverstone
Ginetta G56 GTA specs
| | |
| --- | --- |
| Engine | V6, 3.7-litre |
| Power | 270bhp |
| Torque | 299lb ft |
| Weight | 1100kg (246bhp/ton) |
| Top speed | 140mph |
| 0-62mph | 3.8sec (est) |
| Basic price | £80,000 + VAT |